Setting up a security camera system can be quite challenging and complex to understand, mainly because the functions and the technical side are nearly unending. Users and admins new to security systems may be unaware of main stream and sub streaming. This article will briefly describe the two, eliminating your doubts and concerns.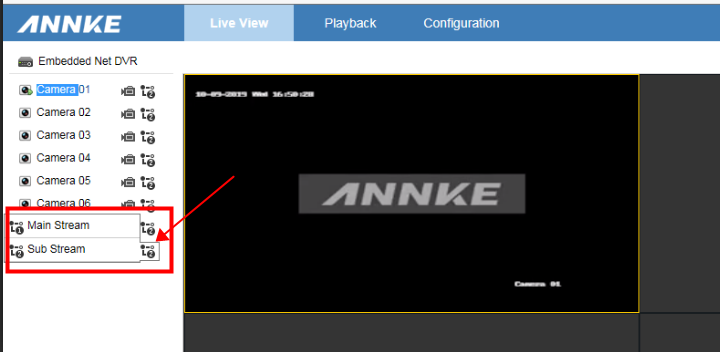 What is main stream?
The main stream is a video stream or a video feed that allows you to view footage captured by the CCTV camera but is mainly used to record. It's responsible for providing the highest quality of video recording possible, and DVR/NVR uses it whilst saving clips to the internal HDD. Resolution can be adjusted by using main stream settings; it can either be increased or decreased. In order to increase recording time, users and admins will have to decrease frame rate or resolution in the mainstream setting. Main streaming may restrict viewing for devices outside certain networks.
Benefits of main stream
Improved accessibility: you can connect to the internet and have access to live recordings at any time of the day. May allow remote access.

Video sharing: allows you to store and share videos with anyone.

Storage: provides sufficient storage, and saving videos is much easier.
What is sub stream?
Sub steam or extra stream is a secondary video feed that runs with the main stream. A great example would be live streaming done by smartphones on apps or social media. Those with unstable internet connections can make most of this as users can decrease sub stream using the setting tool. However, the main limitation of sub streaming is that recordings may not be accessed remotely due to weak bandwidth problems.
Since you can set the resolution of the image or the footage, you can capture high-quality recordings. You will need certain tools and equipments for live streaming purposes only If you are not using a smartphone. You may need encoders, a tripod, a camera, and audio equipment like a mic.
Benefits of sub stream
Flexible settings: you can change resolution and other functions.

Supports live streaming: you can view live streams from all over the world.