Security cameras are now widely available in the market to fulfill a wide range of reasons, and their increased demand in recent years has brought a lot of modifications, one of which is port forwarding that allows remote access to security cameras for all users. Let's briefly understand what it is and how it is used in a security camera.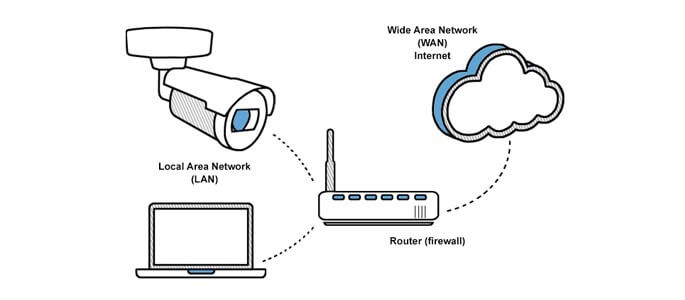 Port forwarding can be referred to as a technique or a method that allows external devices access to computer services on a private network. When correctly configured in a router, this configuration setting will allow users to have complete access to security camera systems on the internet. Without enabling port forwarding, users will not be able to view their camera activities.
As far as security cameras are concerned, port forwarding allows users to view and control CCTV remotely, and to do this, a user will have to follow certain instructions to change the settings. Porto forwarding can also prevent malicious traffic from entering the system and strengthen the security standards.
Benefits of port forwarding:
Port forwarding is one of the most effective methods for providing complete network access to devices, and it has the following benefits.
Remote access: This is one of the main reasons behind people using port forwarding; it allows remote access for users without the need to install specialized software or other alternatives. Just an app and a stable connection can enable remote access for users.
Additional security: A VPN user can use port forwarding between the VPN server; this allows data to transfer securely without any unnecessary interruptions.
Blocks unknown access: During recording or monitoring important camera activities, website pop-ups, and unknown sources can interrupt the process; however, with the help of port forwarding, unknown sources and websites will be immediately blocked.
Improved communication standards: Port forwarding allows every device connected to a web server to communicate more effectively since it assists in maintaining uninterrupted access from the server to the server.