Applies to: N48PAW/N46PCK/H800
Introduction:
The system is able to record video and audio together. In this article, we will show you how to get the system to record audio.
Preparations:
Make sure the NVR is connected to the TV by HDMI cable. The VGA connection can not transmit audio to the TV.
If the NVR is connected to a monitor which does not have a built-in speaker, please install an external speaker on the audio-out port of the NVR.
Steps:
1. If the camera comes with a built-in microphone, please access the system menu on the TV and go to 'System Configurations→Record→Parameter' to select the camera and change the 'Stream Type' to 'Video&Audio' under 'Main Stream/Sub Stream'. Then click 'Apply' to save the settings.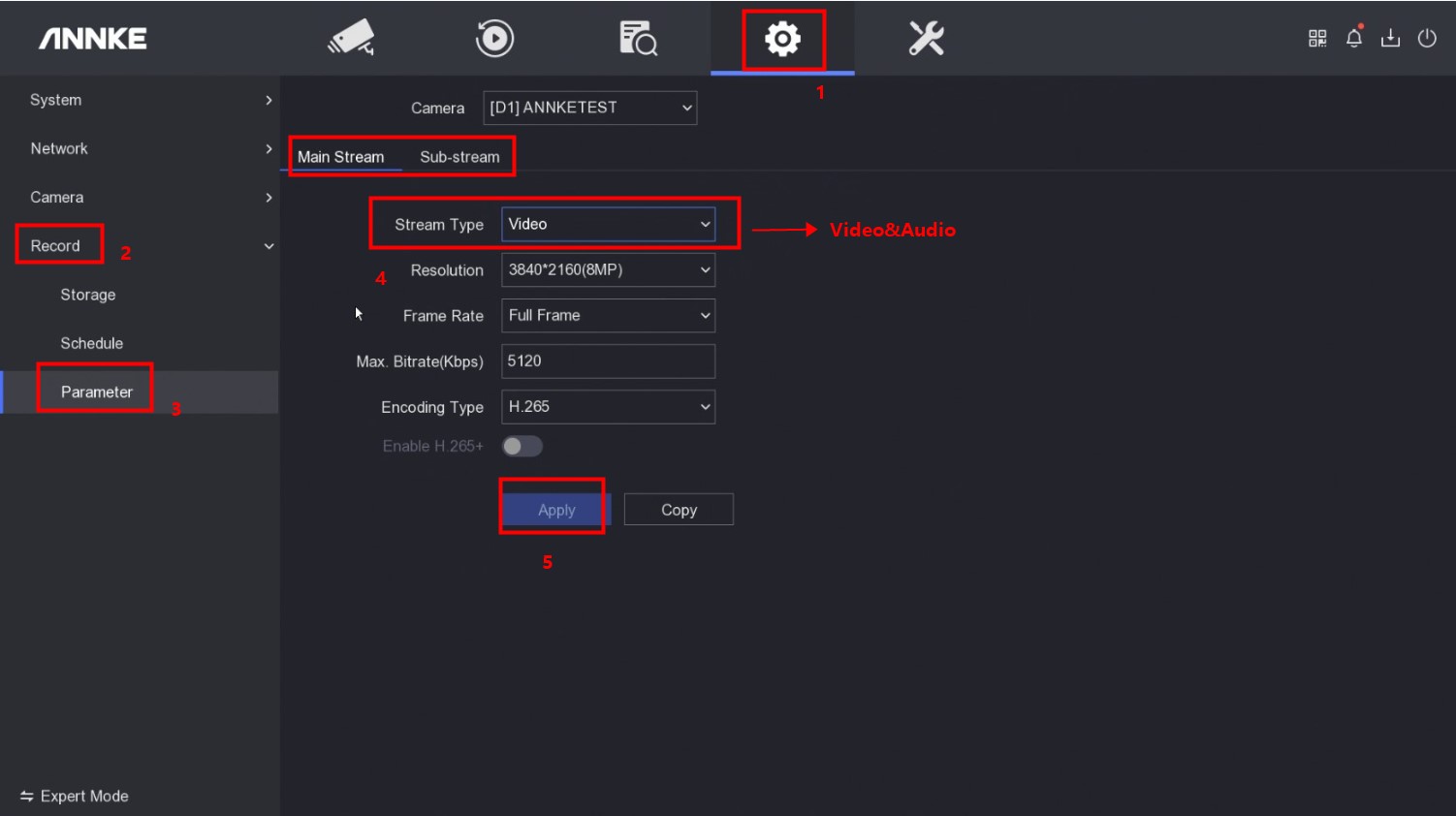 2. Go to 'Live View' and make sure the volume is set up.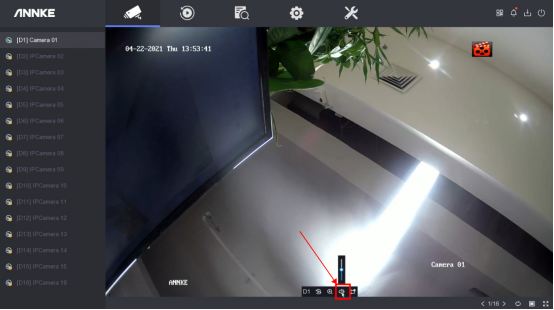 If the camera does not come with a built-in microphone, please connect an external microphone to the audio-in port of the NVR and place the microphone next to the camera. The rest steps are the same as above.
Notice:
If you have any other questions, please contact ANNKE technical support at support@annke.com by email.
If this article is helpful to you, please click the 'helpful' button after you review it. Any comments would be appreciated.