Applies to: N48PAW/N46PCK/H800
Introduction:
Sometimes, the image performance is not as good as expected. But we could change the image parameters to improve it. Please refer to this article for detailed instructions.
Steps:
Access the system menu on the monitor and switch the system to 'Expert Mode' first on the left bottom corner.
Go to 'System Configurations→Camera→Display'.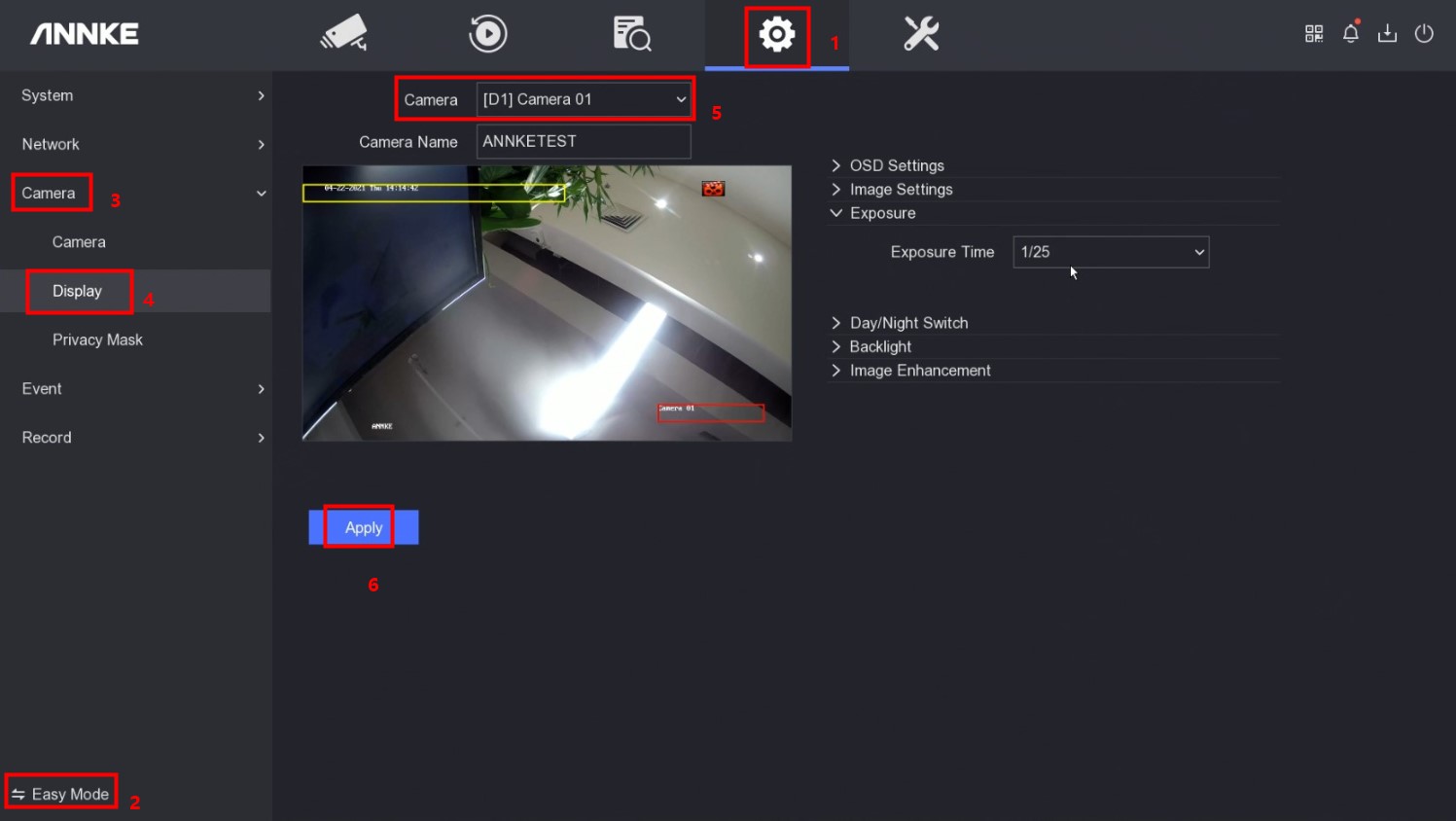 3. Select the camera that you want to change the image parameters and click 'Apply' after the configuration is completed.
If you have any other questions, please contact ANNKE technical support at support@annke.com by email.
If this article is helpful to you, please click the "helpful" button after you review it. Any comments would be appreciated.