Applies to: DN41CJ/DN61EC/DN81BJ/DG81CQ/DG81CP/DH41NK/DG41BJ/DT41DC/DT61ER/DT81DQ/DE41N/DE81N/DG41BE/DG81BE/N44PBD/N44PBJ

1. Please make sure your system's firmware build date is after 2016. If not, please contact support@annke.com to upgrade.
In your email, please log in system and go to the Main menu-->Info-->Version and tell us your system's version like V4.02.R11.85100115.10001.130900 and build date like 2015-05-25
2. Please enable the mobile reported function in the Main menu-->System-->Netservice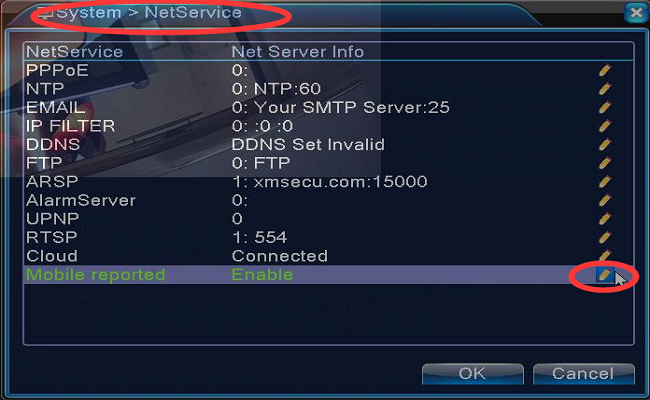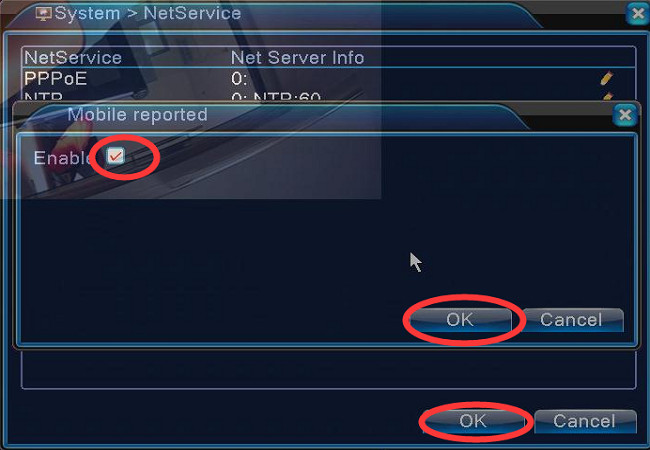 3. Go to the Main Menu-->Alarm-->Motion detection to enable mobile reported.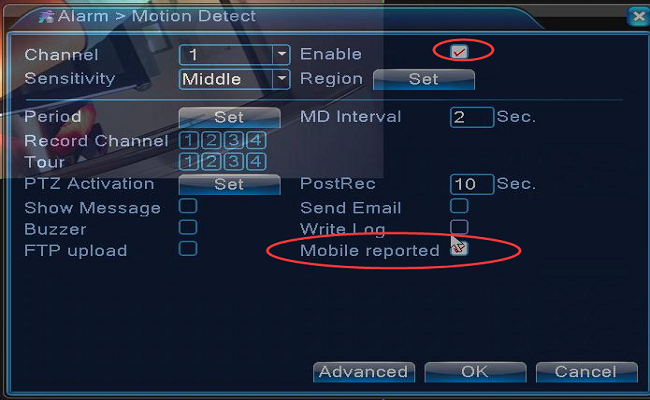 4. Add a system to app XMeye. Here is a method.
https://help.annke.com/hc/en-us/articles/360000250041-How-to-connect-DVR-NVR-on-phone-app-xmeye-
5. Enable Alarm Push in APP.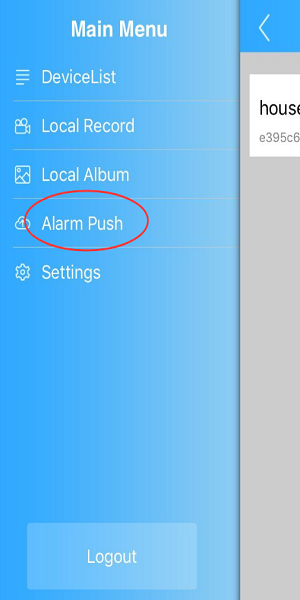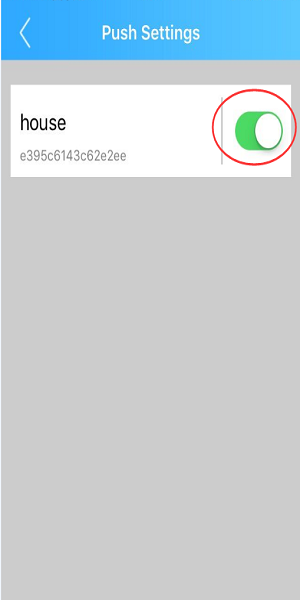 When there is motion detected, your phone will receive a push.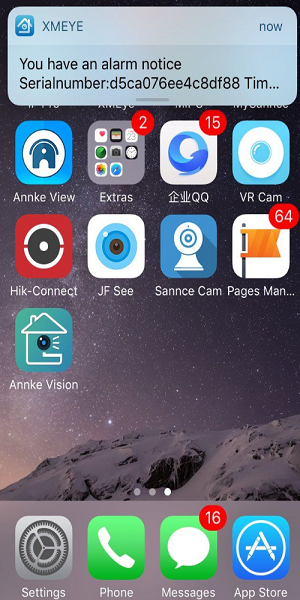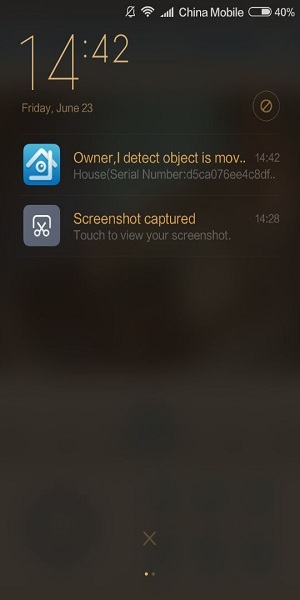 If everything is set correctly, but there is no push, please double check to make sure your phone enabled notification for app XMeye.