Applies to: NW41V/N441H/N441K/N28WEB/N441B/N441D/N441L/N44PAN/N44PAJ/N34WDB/N34WDD/N44WEB/N44WED/N44WEC/NW41V/N44WBD/N48WHP/N48WHE
Motion detection recording means NVR will record automatically when it is triggered by movement.
The DVR needs an internal hard disk drive for recording. Without the hard drive, the system can show live viewing, but can't record, playback either.
Go to Record Setup-Record Plan, choose the channel, set the weekday, set the time schedule, and check the "motion".
Then click "Apply" to save the config.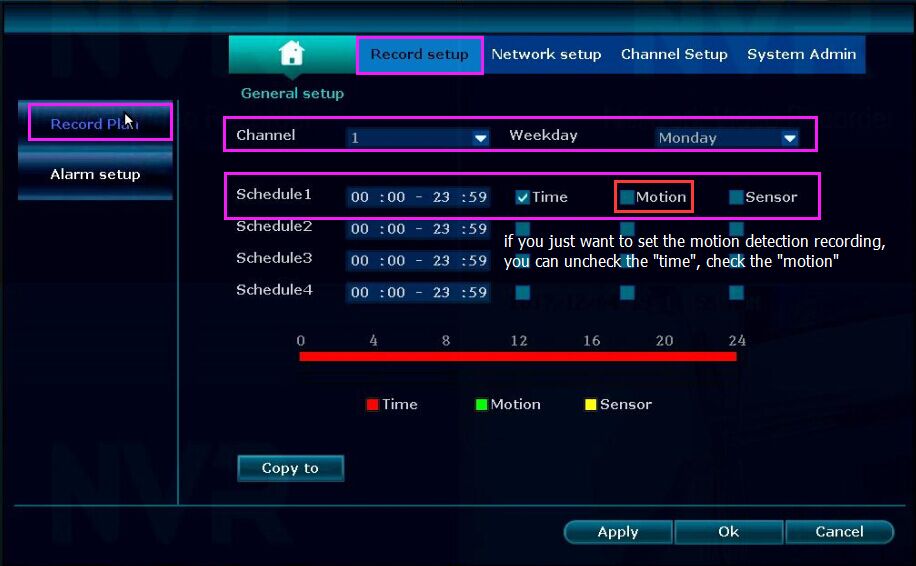 Note: For some systems (such as model N48WHR) that have a timetable for record plan, please refer to the below picture to set up the plan: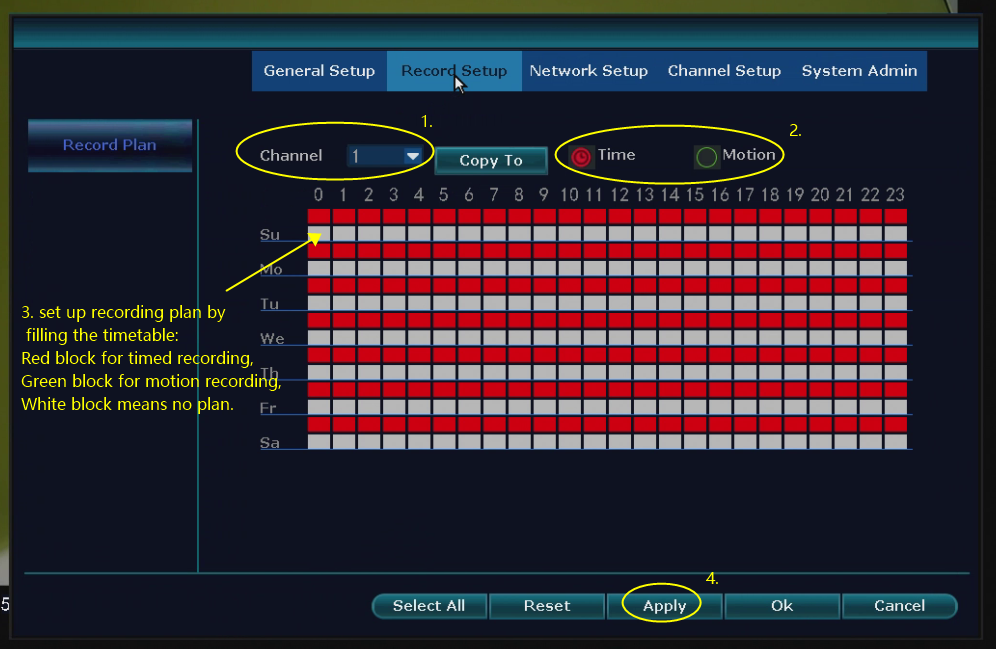 2. Go to motion detection to enable it.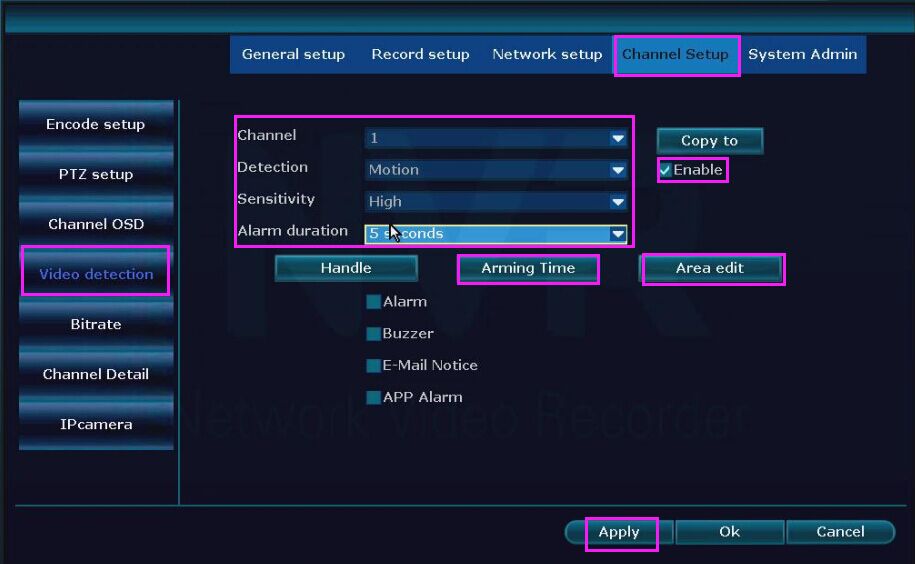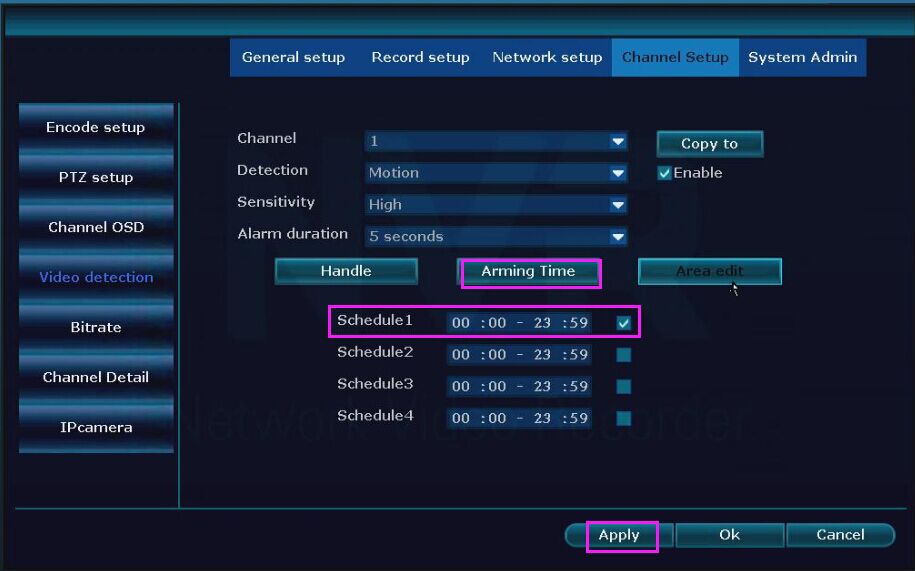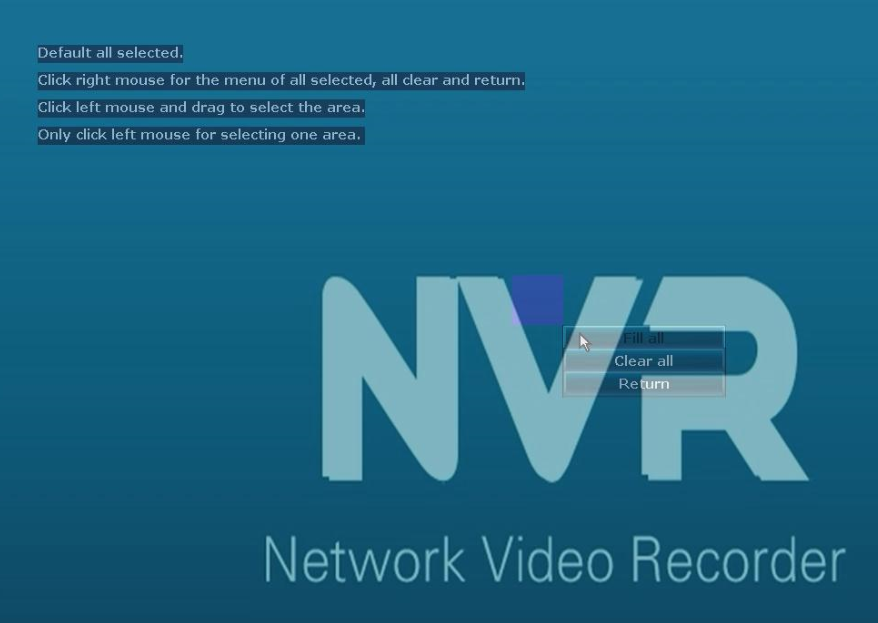 If you want to playback the recording, there is the method.

https://help.annke.com/hc/en-us/articles/360000254681-How-to-play-back-recordings