Applies to: N44WBF
1) About the SD card issue:
Please confirm that you have connected the device properly. Insert the TF card into your device. After inserting the TF card, the system defaults to mobile recording.
a. Click on "Setup" (image 1)
b. Click on "Storage" (image 2)
c. Click "Format" the system will automatically format, and the normal status will be displayed after the format is completed. (image 3)
Note: Formatting the TF card will erase all recordings.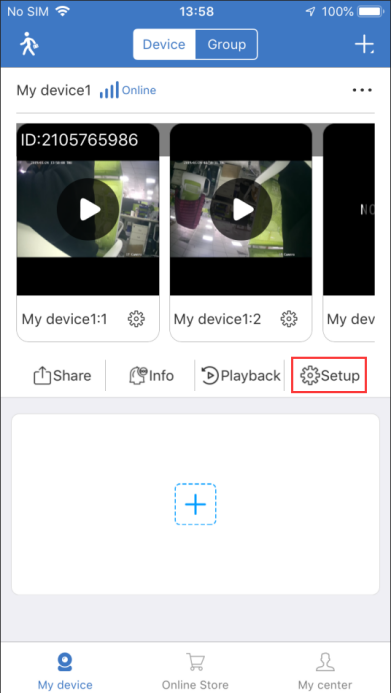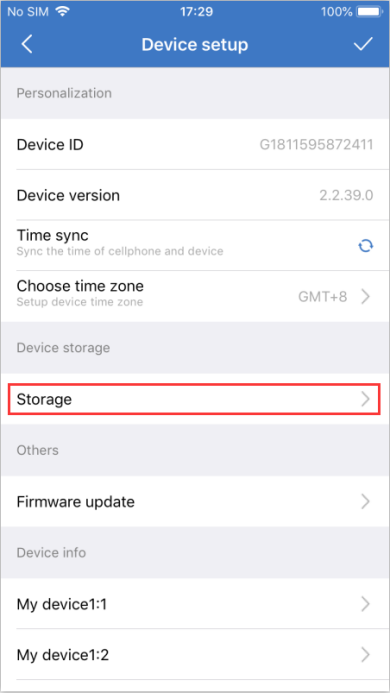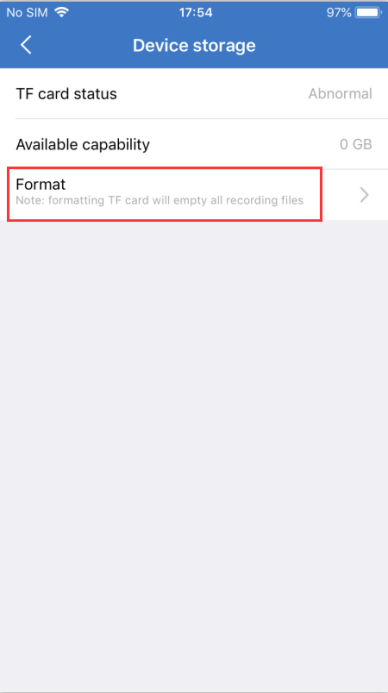 If the camera does not recognize the Micro SD card:
A. Please confirm that your Micro SD card is a regular channel of the brand. This device supports up to 128G Micro SD card.
B. Connect the Micro SD card to a computer or other digital device to see if it can be recognized normally. If it can be recognized, please format it. If it is not recognized, it is a Micro SD card problem. Please change the card again.
C. Please power off the device, insert the Micro SD card in the correct way; enter the APP to see if it can be recognized normally; if it is not recognized, please contact our customer service.
2.) About the problem of dropped calls:
1. Please check if your network is online.
2. Please confirm whether the host channel indicator is on. If it is flashing, the camera is offline. Please check if the camera and the host are too far away.