Applies to: DT41Y/DT61Y/DT81Y/DN41R/DN61R/DN81R/DT41GB/DT81GB/DT61GB/DT41DB/DT81DB/DT61EQ/DW41JD/DW81KD/DW61LD/DT81DP/S500/S300/FC200/FC800/E800


Purpose: You can choose a higher resolution of your cameras to have a more clear view, enable orH.264+/H.265+ to have a longer recording time, and choose automatically overwritten HDD to continue long recording.

Before you start:
You should log in to your DVR.
Click

Menu > Record > Advanced

.
The Advanced Setting Interface: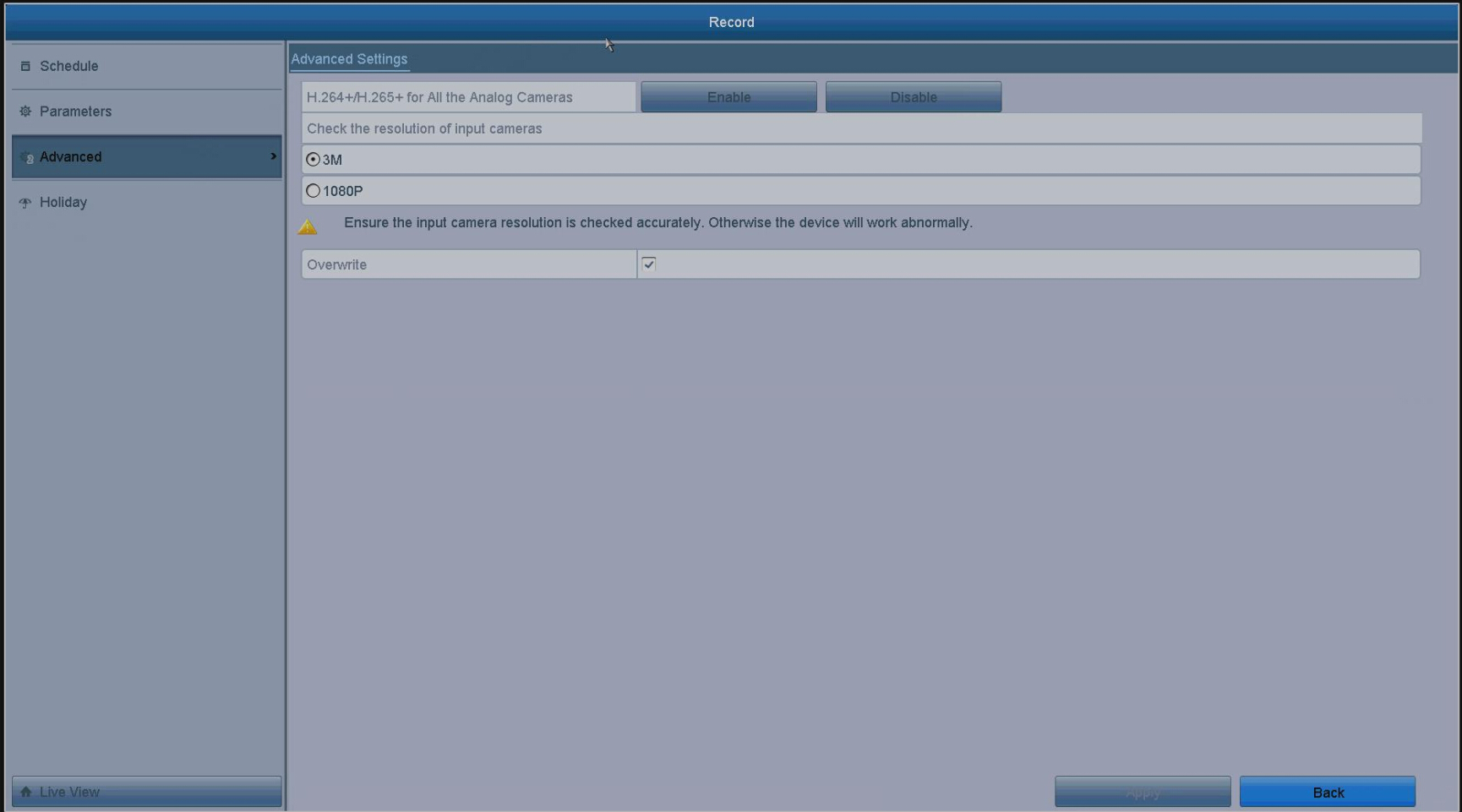 You can configure the following parameters.

H.264+/H.265+for All the Analog Cameras: Click Enable and the video files will be compressed smaller and recording time will be longer.
Check the resolution of input cameras:3M/1080p: Two types for you to choose the resolution of your cameras.
Overwrite: After choosing this function, the video files in HDD will be overwritten automatically.
Click Apply to save the settings.