Applies to: I41EJ
Purpose: You can use the direction controls Pan, Tilt the cameras to have a broader view.
Before you start:
Connecting the camera successfully, then you can view the live video like the below picture.
Interface: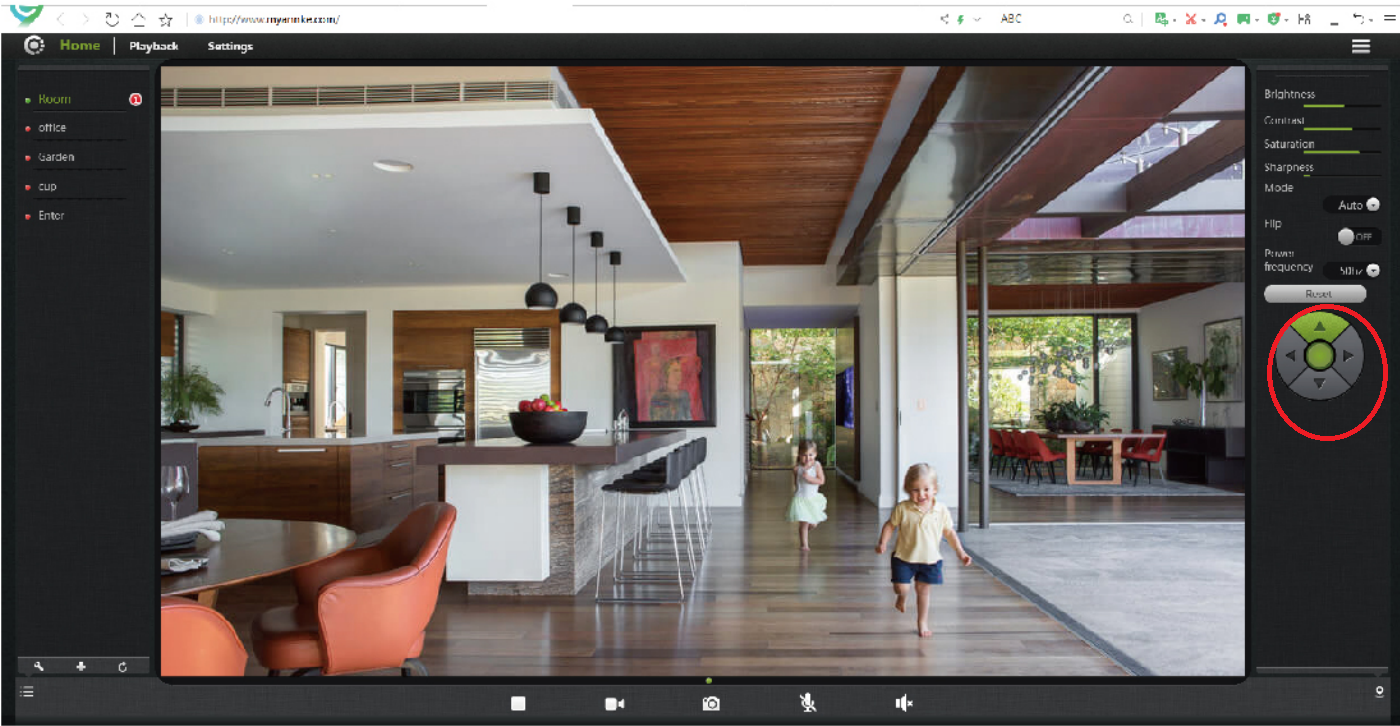 Move camera left, right, up, and down using directional controls.
Note: The screen cannot be zoomed on the computer.