Applies to: DT41Y/DT61Y/DT81Y/DN41R/DN61R/DN81R/DT41GB/DT81GB/DT61GB/DT41DB/DT81DB/DT61EQ/DW41JD/DW81KD/DW61LD/DT81DP/N48PI/N44PI/N46PI/N44PAM/N48PAW/N46PCK/N88PCH/N441Y/N481Y/S500/S300/FC200/NCK800/H800/H500/E500/E800
Purpose: You can learn about the Settings page.
Before you start:

Run the App and log in to your account.

You have added the device.
Enter into Annke Vision, and enter the settings page of live view or playback. (How to enter?)

The Settings page interface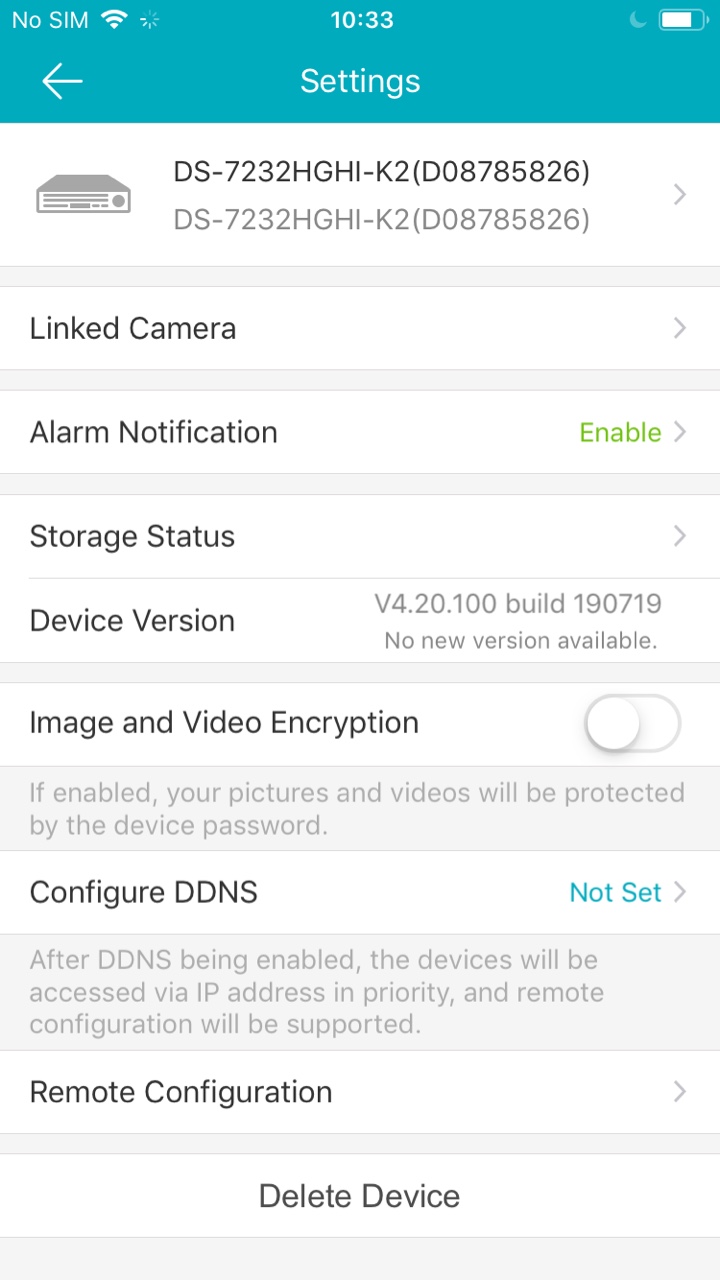 The Device Name: Tap it and edit the device name you like.
Linked Camera: Tap it and edit their names, as well as hide them so that they will not be displayed on the Annke Vision page.
Alarm Notification: Enable it and set up the motion schedule.
Storage Status: View the device storage status.
Device Version: View the current device version.
Image and Video Encryption: Enable or disable the video and image encryption function to encrypt the videos or the pictures.
Configure DDNS: View and configure DDNS.
Remote Configuration: View and configure remote settings.
Delete Device: Delete the devices you have added.