Applies to:
DT41Y/DT61Y/DT81Y/DN41R/DN61R/DN81R/DT41GB/DT81GB/DT41DB/DT61EQ/DW81KD/DW61LD/DT81DP/N48PI/N46PI/N44PI/N44PAM/N48PAW/N46PCK/N88PCH/N441Y/N481Y/I21AE/I21AF/I41DQ/I61DQ/I61DR/I61DS/I41HG/I41CS/C800/C500/B1200/NC400/CZ500/CZ400/S500/S300/FC200/NCK800/H800/H500
Purpose:
The ANNKE devices mentioned in 'Applies to' can only be linked to one account on the Annke Vision app at the same time.
If you want to link these devices to another app account, please delete the devices from the previous account first.
Video Guide:
Text Guide:
1. Log in to the Annke Vision app, go to the 'Annke Vision' Page.
2. Drag the added device to the left to see its setting icon, as below picture.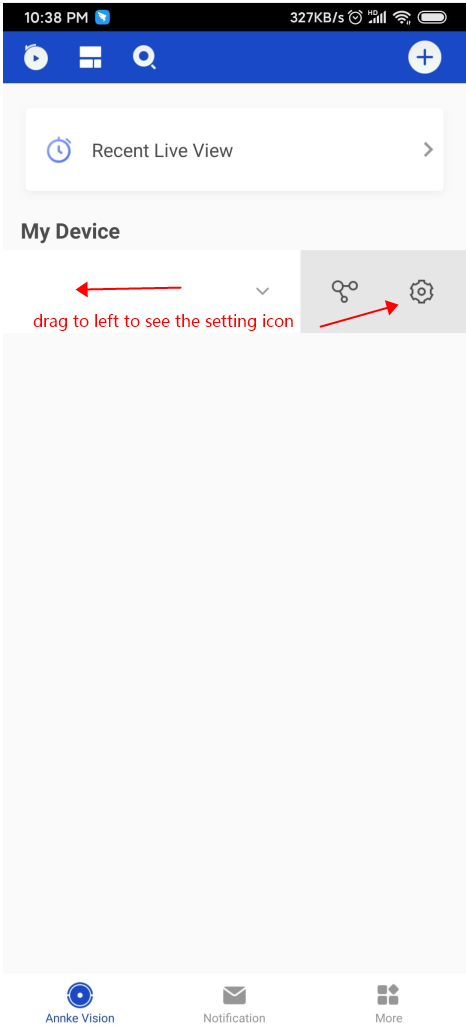 3. Click 'Delete Device' to unlink the system for this account, as below picture.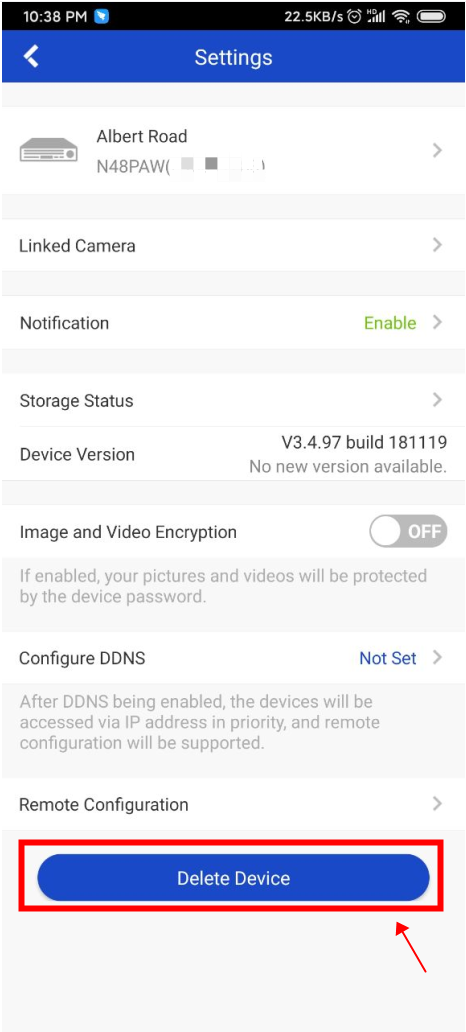 If you find this article helpful, please click 'Yes' at the end of this article;
If you have any suggestions or questions for this article, please let us know in the below comment zone.