Applies to:
NW41V/N441H/N441K/N28WEB/N441B/N441D/N441L/N44PAN/N44PAJ/N34WDB/N34WDD/N44WEB/N44WED/N44WEC/NW41V/N44WBD/N48WHP/N48WHR/WL400/WE400
Purpose:
For the ANNKE wireless NVR system that supports audio, we can follow this article to enable audio for the camera's live stream and playback.
Audio for live view:
Log in to the system on a monitor/TV.
On the system's live view screen, use the mouse to left-click on a camera channel to see its menu, click on the icon [Volume] to adjust the camera audio.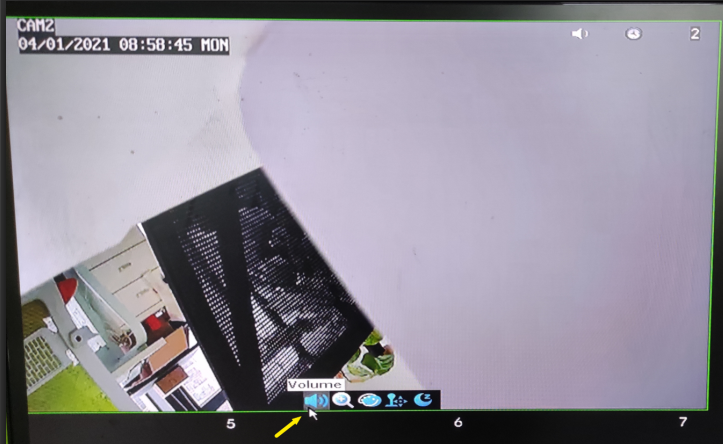 Audio for playback:
Log in to the system on a monitor/TV.
Right-click the mouse on the live view screen to see a menu, navigate to [System Setup]

Go to [Channel Setup--Encode Setup]. Click [Channel] to choose a camera to be configured, then click [Encode Mode] and choose 'AV Stream'. Click [Apply] to confirm the change.
Now, you can hear the camera audio when playback.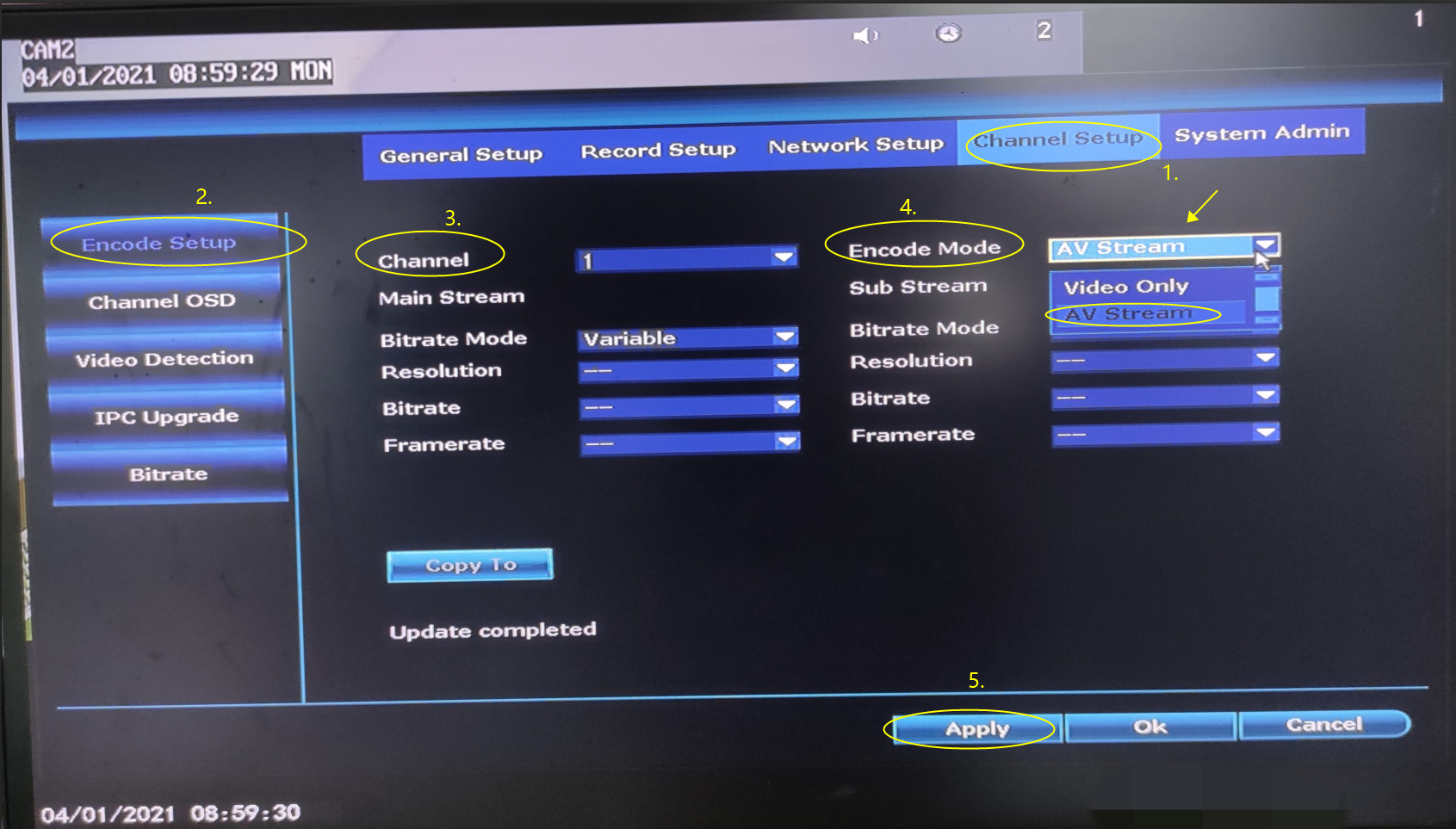 If this article is helpful to you, please click the "helpful" button after you review it. Any comments would be appreciated.