Applies to: NW41V/N441H/N441K/N28WEB/N441B/N441D/N441L/N44PAN/N44PAJ/N34WDB/N34WDD/N44WEB/N44WED/N44WEC/NW41V/N44WBD/N48WHP/N48WHE
Purpose:
Below are the procedures to rename the cameras via different accesses:
A. Via TV/Monitor:
1. Please right-click the mouse and then go to "system setup".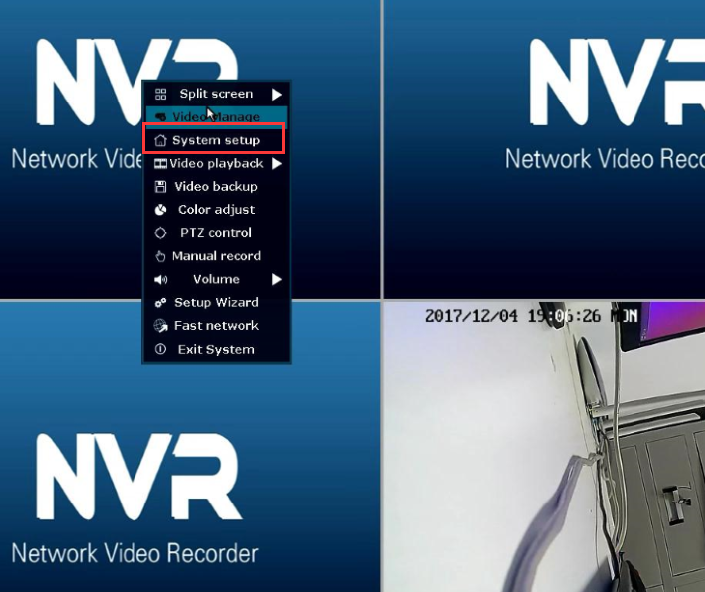 2. Go to Channel setup--Channel OSD--Camera Title to rename the camera.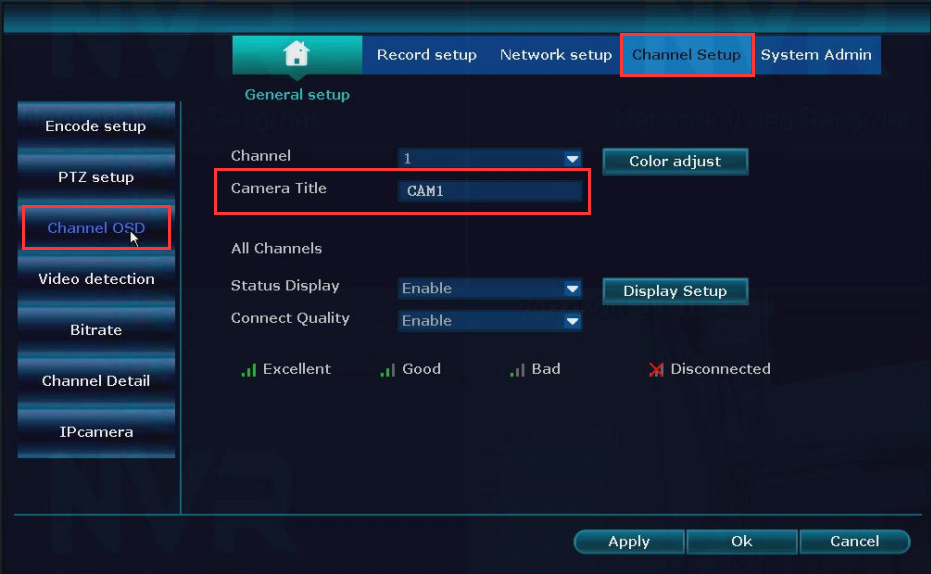 B.Via computer software (Annke Sight):
1. Log in to the Annke Sight software, go to Device List, right-click the channel which you want to rename, then click "change parameters".