Applies to:
DT41Y/DT61Y/DT81Y/DN41R/DN61R/DN81R/DT41GB/DT81GB/DT61GB/DW41JD/DW81KD/DW61LD/DT81DP/N48PI/N44PI/N46PI/N44PAM/N48PAW/N46PCK/N88PCH/N44IY/N481Y/N48PBB/S500/S300/FC200/NCK800/H800/H500
Purpose:
You could setup 24 hours recording for the system. Please make sure there is an internal hard disk drive before recording. Without the hard drive, the system can show live viewing, but can't record, playback either.
Steps:
1. Confirm hard drive was installed.
Newly installed hard drive needs formatting. Please format the hard drive like the picture below.
Please go to Main Menu—HDD—General—HDD Information to find this page.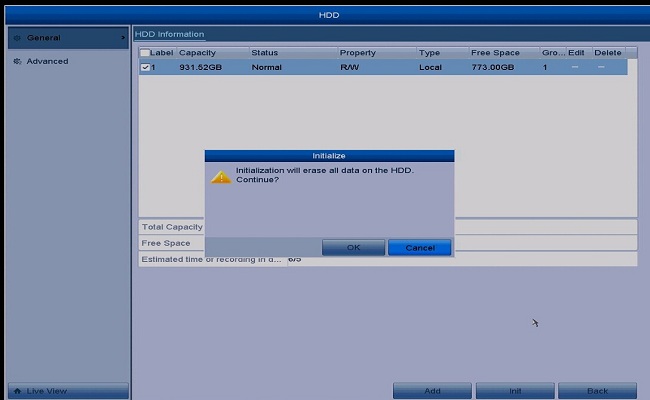 2. Then please check if the status of HDD is normal or not. It should be normal so that the system could record.
If the status is abnormal or other status, please refer to this instruction to make it normal first.
https://help.annke.com/hc/en-us/articles/360000252901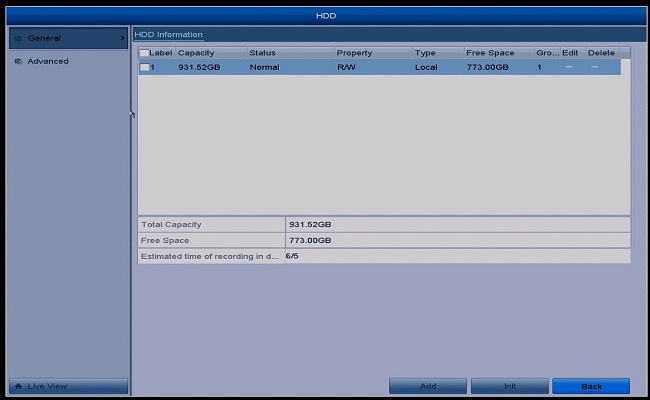 3. Go to Main Menu--Record--Schedule--Record to set up recording.
3.1 Please select the camera which you want to make a recording first.
3.2 Please enable Schedule.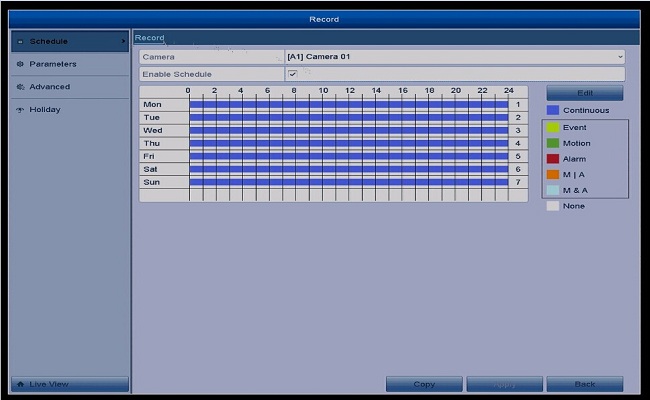 3.3 Please click Edit to setup the schedule.
Weekday: You need to setup the date one by one.
Please enable all day.
Type: Continuous.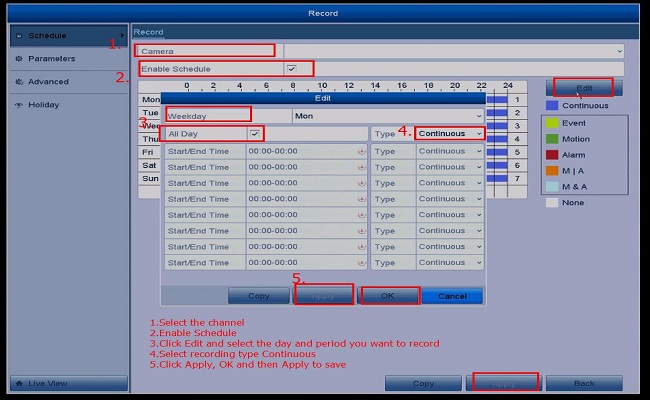 4. After that, the blue bar will be showed on the record page. That means you have setup 24 hours recording.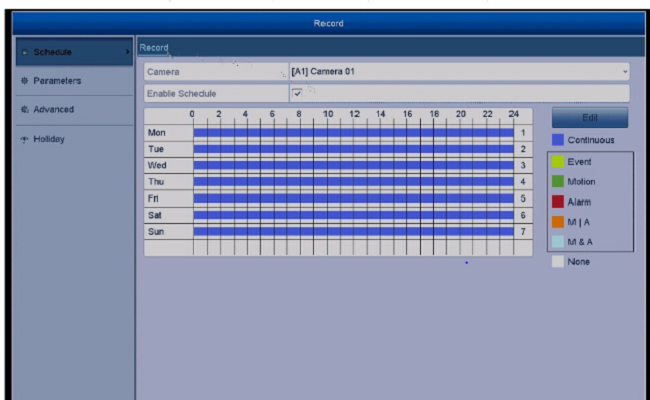 And this icon
on the monitor also means you have already set up schedule recording.