Applies to: DT41Y/DT61Y/DT81Y/DN41R/DN61R/DN81R/DT41GB/DT81GB/DT61GB/DT41DB/DT81DB/DT61EQ/DW41JD/DW81KD/DW61LD/DT81DP/N48PI/N44PI/N46PI/N44PAM/N48PAW/N46PCK/N88PCH/N441Y/N481Y/S500/S300/FC200/NCK800/H800/H500/FC800/E800
Purpose: Live View settings can be customized according to different needs.
Before you start: You should log in to Annke DVR/NVR before setting up the live view configuration.
Steps:
1. Enter Menu> Configuration> Live View> General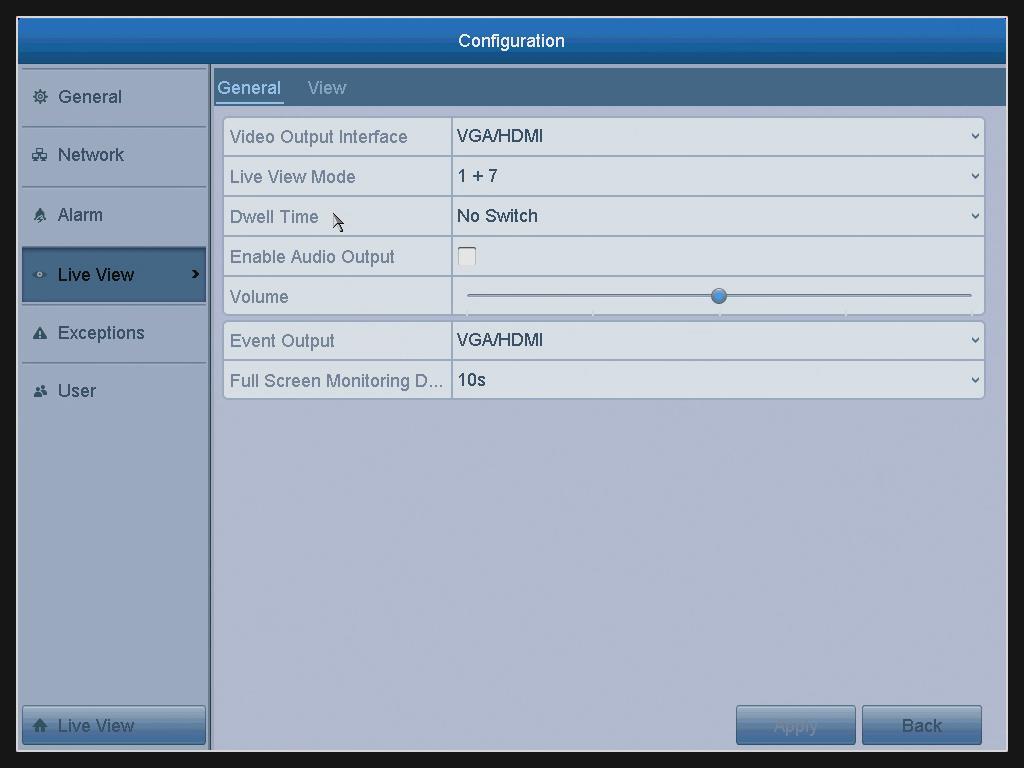 2. You can set the settings available in this menu include:

1) Video Output Interface: Selects the output to configure the settings for.
2) Live View Mode: Selects the display mode to be used for Live View.
3) Dwell Time: The time in seconds to dwell between switching of channels when enabling auto-switch in Live View.
4) Enable Audio Output: Enables/disables audio output for the selected camera in the live view mode.
5) Volume: Adjust the volume of the audio output.
6) Event Output: Designates the output to show event video; if available, you can select a different video output interface from the Video Output Interface when an event occurs.
7) Full-Screen Monitoring Dwell Time: The time in seconds to show alarm event screen.

3. Then tap View, go to the View interface.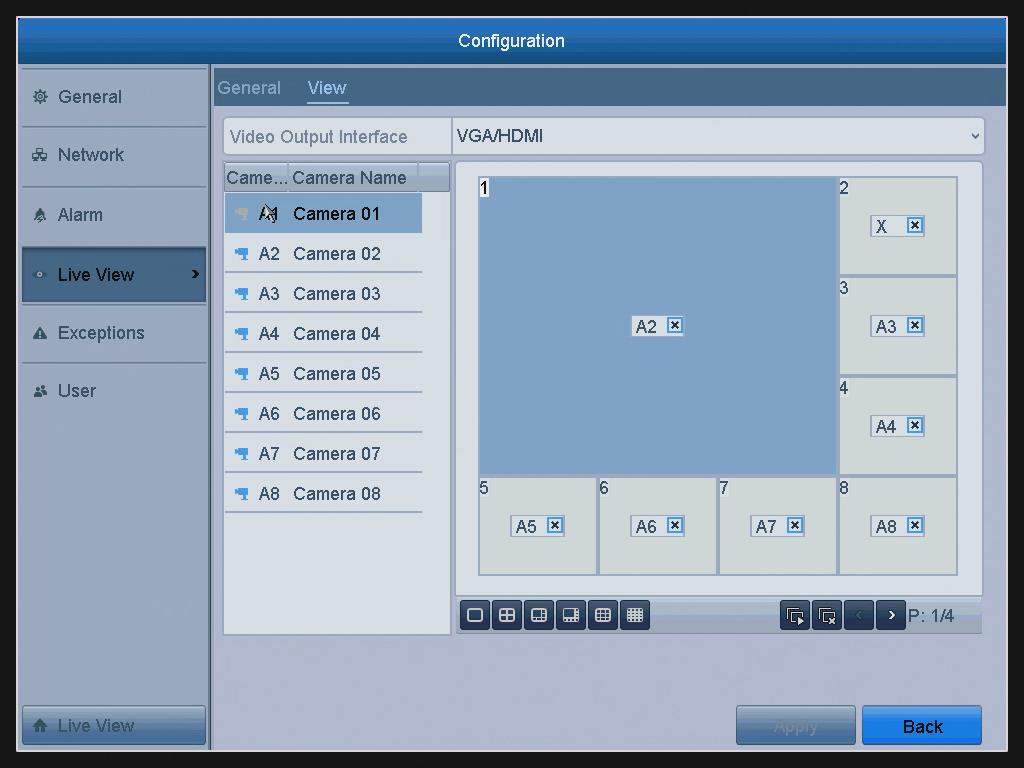 4. You can set the view mode and display channel, etc.

1) Select a view mode in


2) Select the small window, and double-click on the channel number to display the channel on the window.
Notes:
If you don't want the camera to be displayed on the live view interface, click the corresponding

to stop it.
You can also click

button to start live view for all the channels and click

to stop all the live view.
3) Click the Apply button to save the setting.