Applies to: DT41Y/DT61Y/DT81Y/DN41R/DN61R/DN81R/DT41GB/DT81GB/DT61GB/DT41DB/DT81DB/DT61EQ/DW41JD/DW81KD/DW61LD/DT81DP/N48PI/N44PI/N46PI/N44PAM/N48PAW/N46PCK/N88PCH/N441Y/N481Y/S500/S300/FC200/NCK800/H800/H500
Purpose: Perform the following steps to look up and play back files in the external devices.
Steps:
Enter the Playback interface. Menu>Playback

Select the External File in the drop-down list on the top-left side. The files are listed in the right-side list. You can click the refresh button to refresh the file list.

Select and click the triangle icon button to playback it.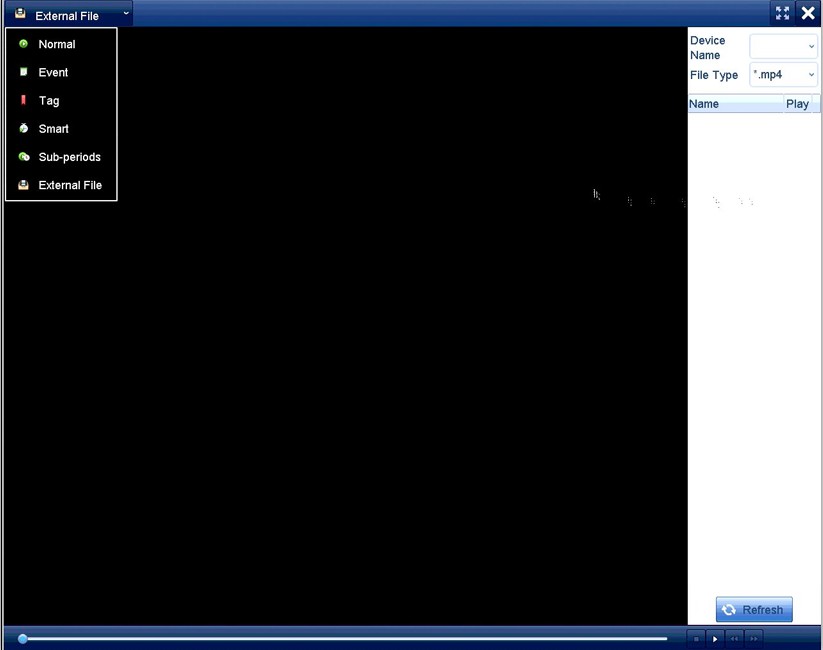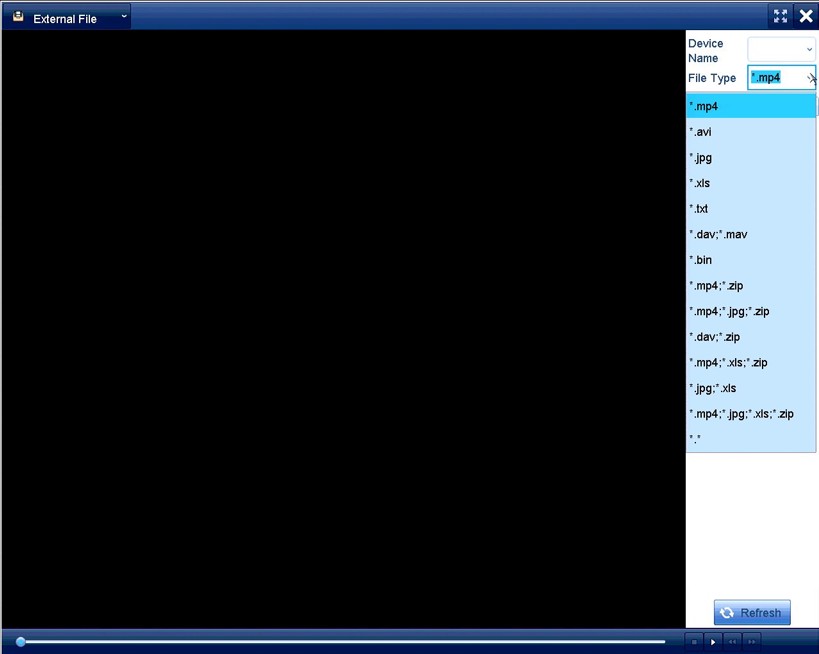 The interface of External File Playback