Applies to: DT41Y/DT61Y/DT81Y/DN41R/DN61R/DN81R/DT41GB/DT81GB/DT61GB/DT41DB/DT81DB/DT61EQ/DW41JD/DW81KD/DW61LD/DT81DP/N48PI/N44PI/N46PI/N44PAM/N48PAW/N46PCK/N88PCH/N441Y/N481Y/I21AE/I21AF/I41DQ/I61DQ/I61DR/I61DS
Purpose: You can start and stop playback on Annke Vision App.
Before you start: Run the Annke Vision App and make sure you are logged in to your account.
Steps:
1. On the Annke Vision main page, tap

.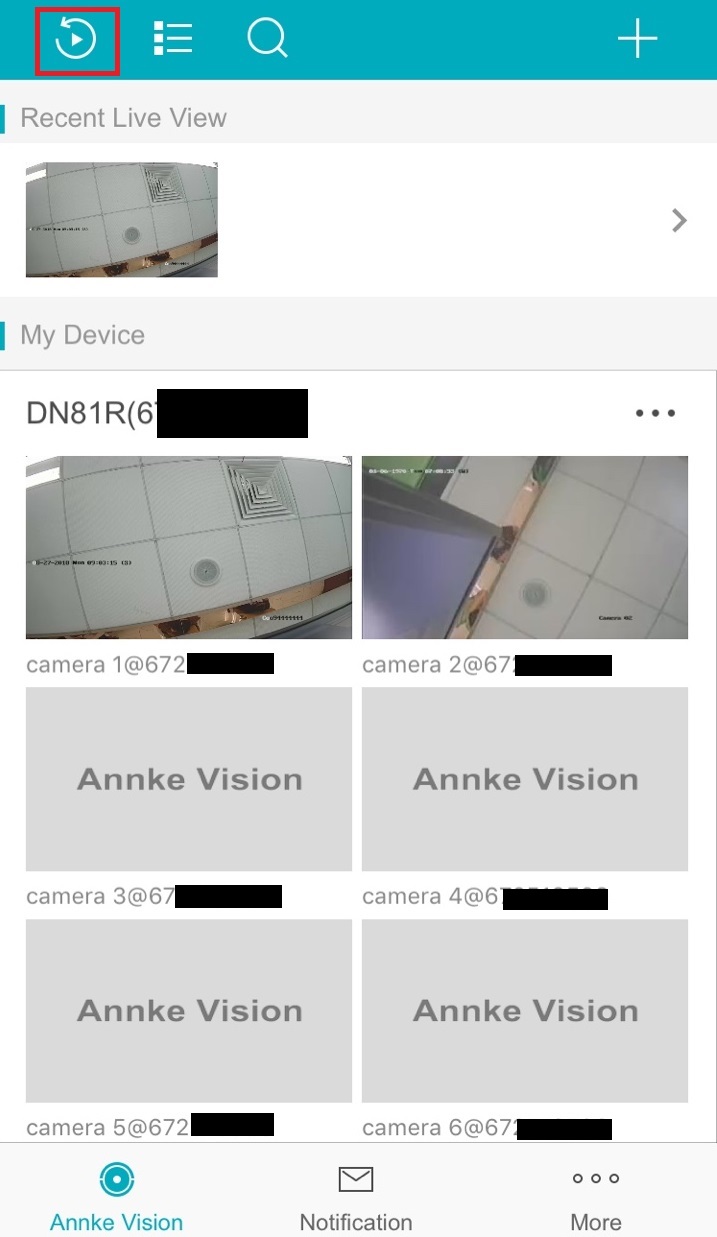 2. Select the Playback Date and Time you want.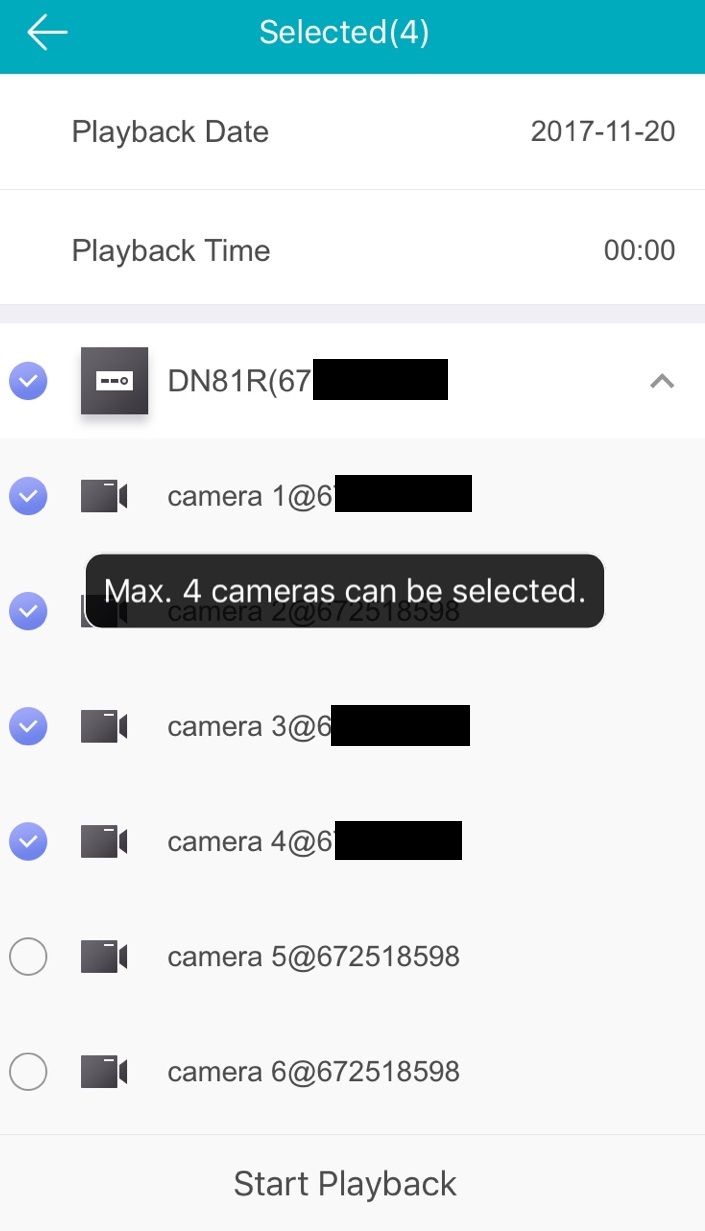 Notes:

The date with a yellow dot under the Calendar panel has a history video record.
Max 4 cameras can be selected for playback.

3. Then Click Start to Playback, enter the playback page.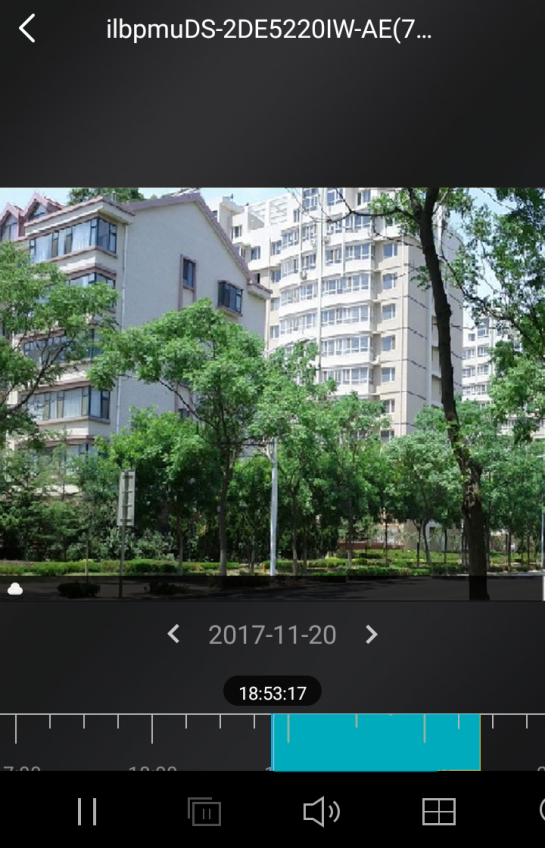 4. Tap

to start playing Or tap

to stop playing.