Applies to: DT41Y/DT61Y/DT81Y/DN41R/DN61R/DN81R/DT41GB/DT81GB/DT61GB/DT41DB/DT81DB/DT61EQ/DW41JD/DW81KD/DW61LD/DT81DP/N48PI/N44PI/N46PI/N44PAM/N48PAW/N46PCK/N88PCH/N441Y/N481Y/I21AE/I21AF/I41DQ/I61DQ/I61DR/I61DS
Purpose: You can delete a single camera in the favorites or all cameras in the favorites.
Delete Single Camera
Steps:
1. Run the App and enter the Annke Vision page.
You can see the Favorites.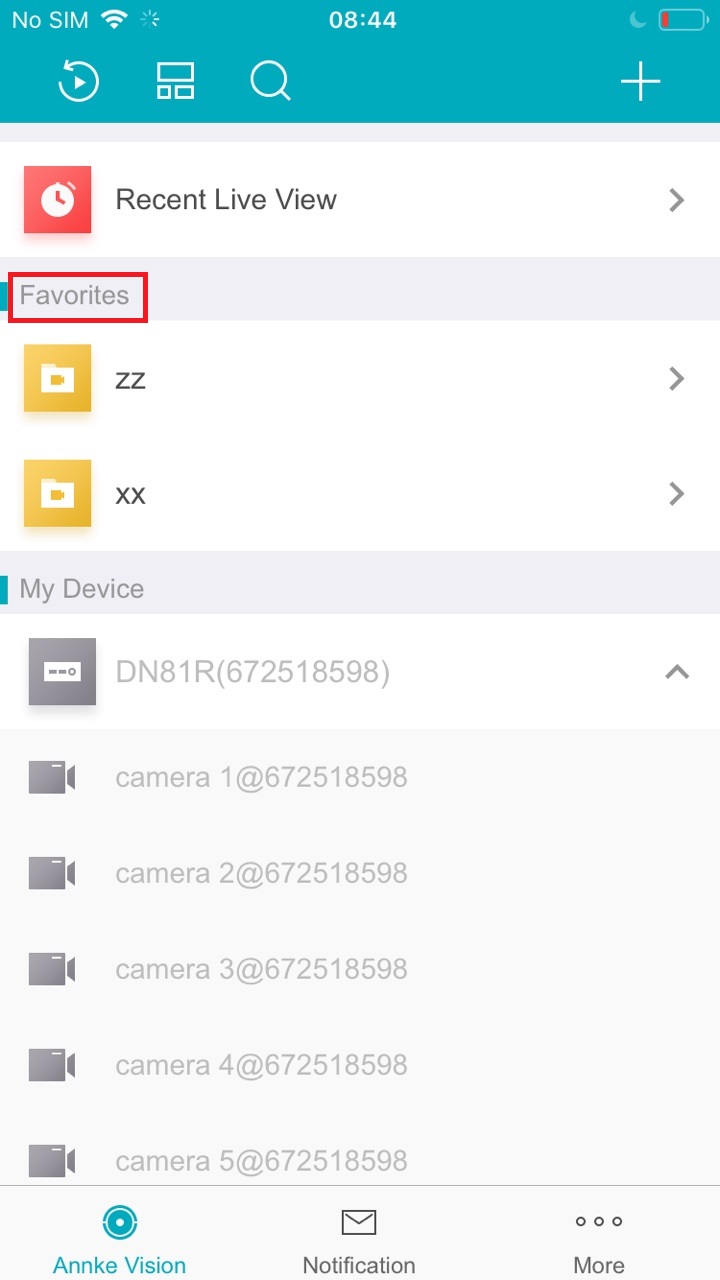 2.Click

, change another view mode.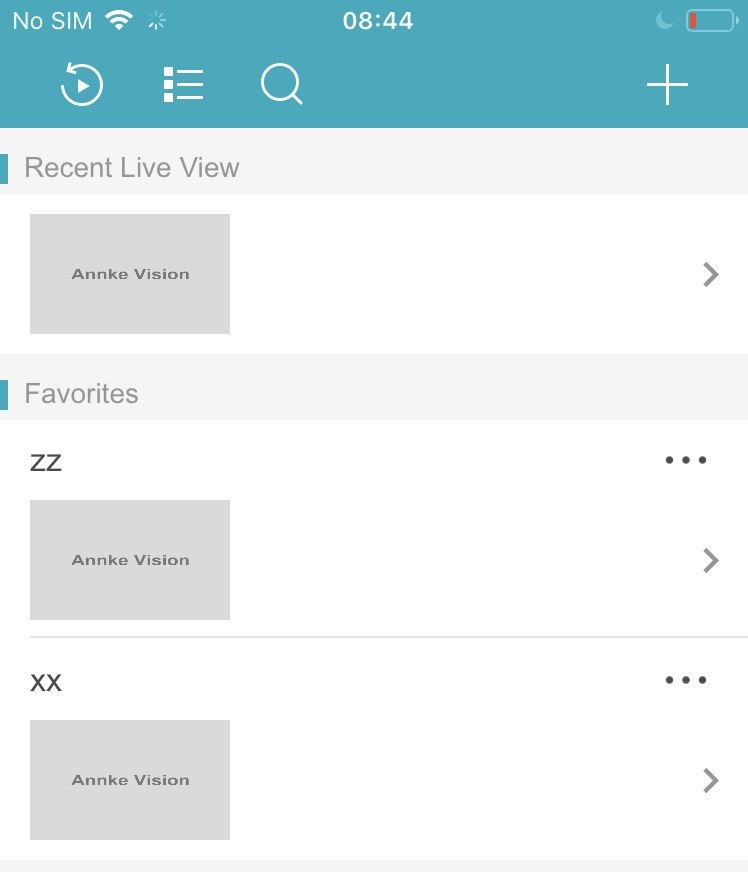 3.Click
, enter the Edit Favorites page.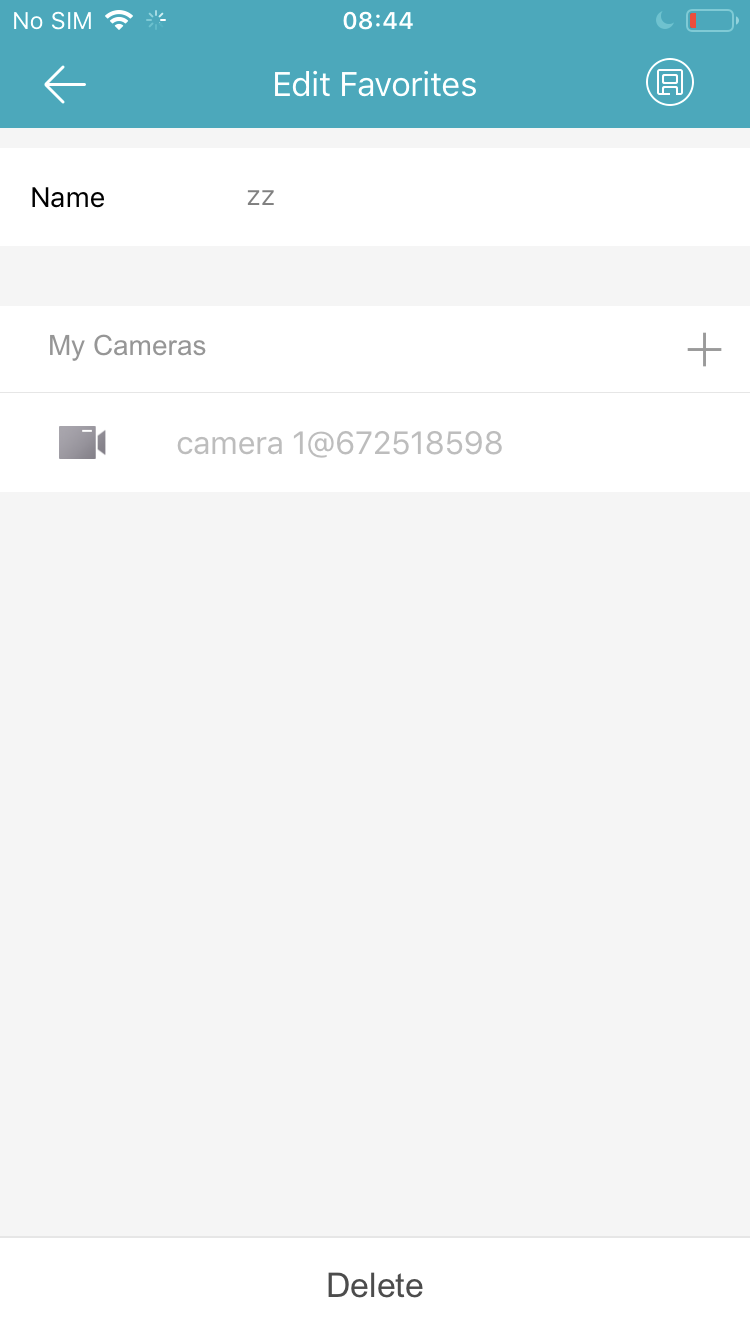 4.Click Delete and Cofirm to delete.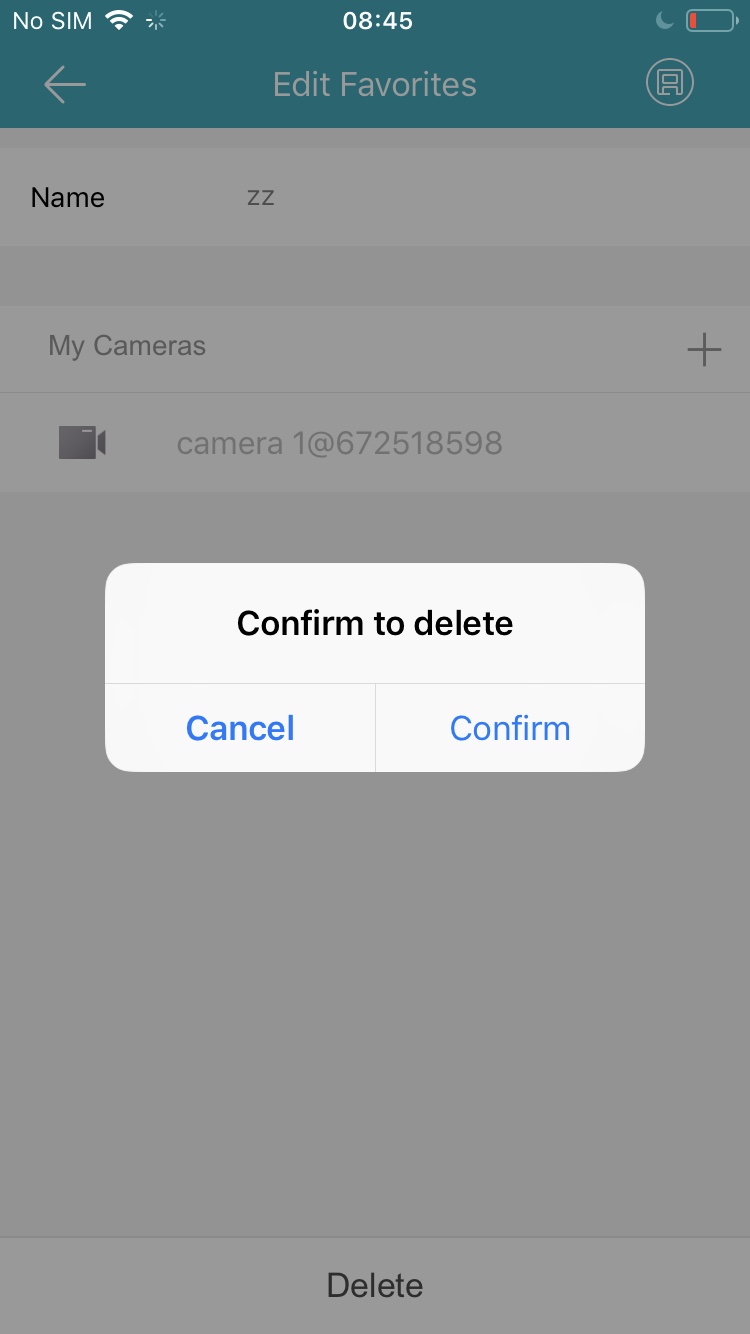 5.Then you succeedlly remove one of the favorite camera.