Applies to: I41EJ
Purpose: you can freely manipulate the phone screen to Pan, Tilt, and Zoom on the live view page.



Before you start: Run the Myannke App, log in to your account and enter a camera live view page.


Interface: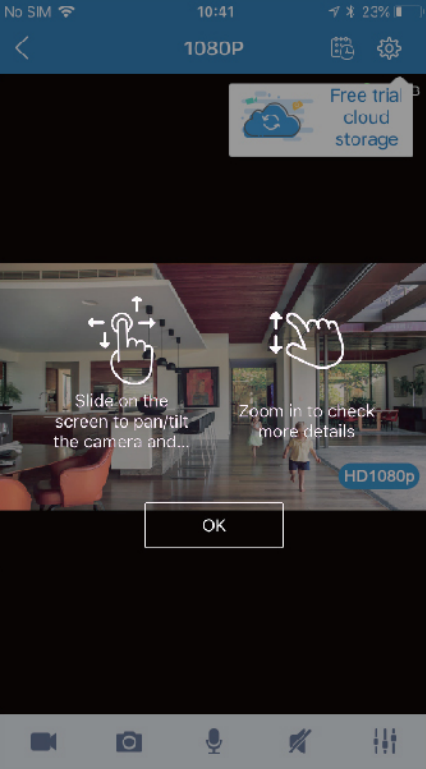 Function explanation:
Pan: Touch and swipe to the left or right to rotate the camera left or right.
Tilt: Likewise, touch and swipe up or down to tilt the camera view up or down.
Zoom: Zoom is accomplished two fingers touching the screen as if to pinch. Move two touching fingers apart to zoom in; Move two fingers together to zoom out.