Applies to: CZ400/CZ500/I91BK/I81HB
Purpose:
The IP POE camera model CZ400 and CZ500 are featured with more advanced skills. Find the advanced user guide for them to make full use of the cameras.
Steps:
1. Acess the camera's Web interface.
Annke Vision - How to Access the IP camera's configuration page on the NVR?
Annke Vision -- How to Access the Web interface of ANNKE PoE Cameras via Browser? (Without NVR)
2. Click on the 'Help' button to open the user guide.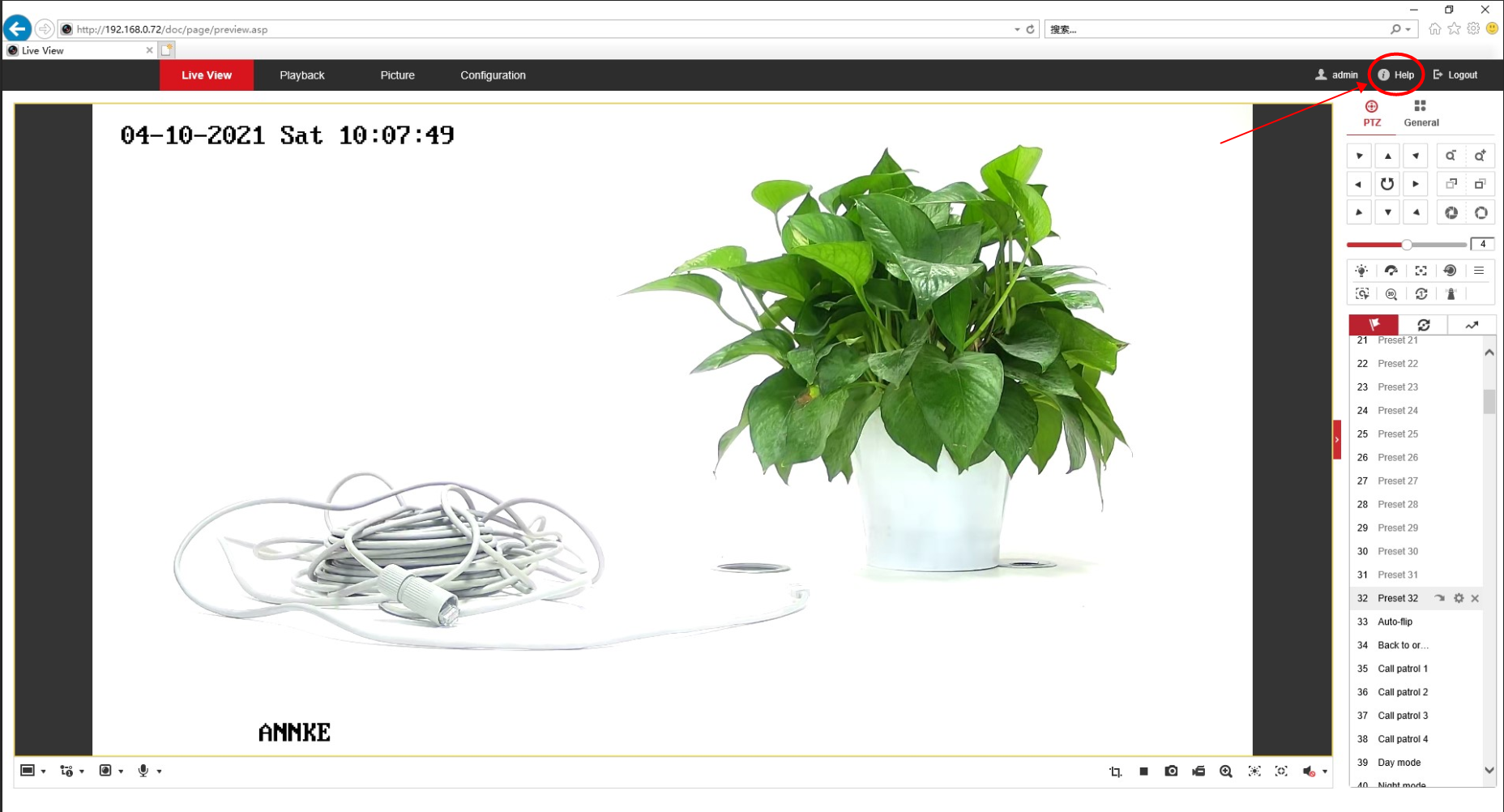 3. Click a chapter of the guide to know the camera better.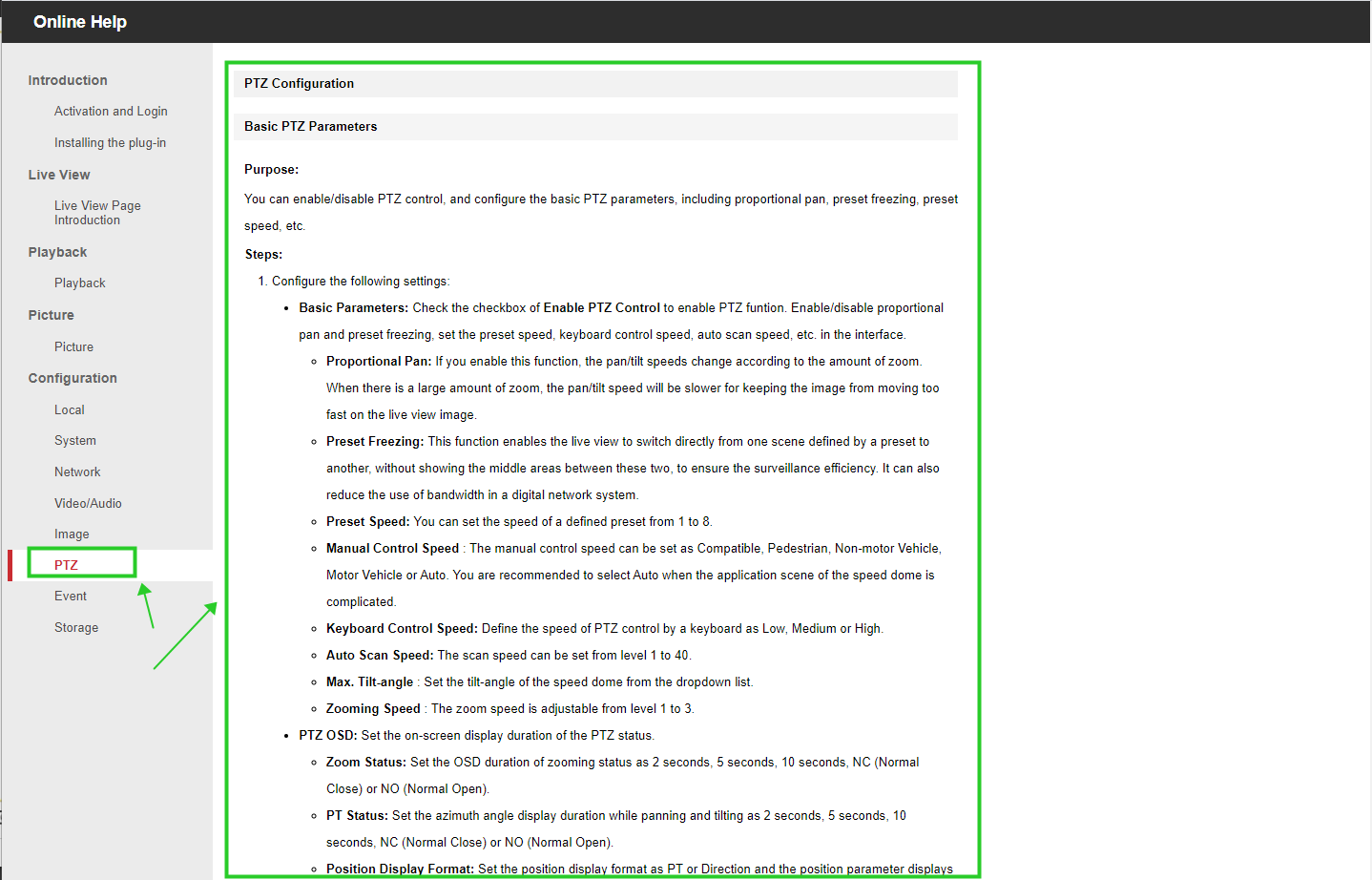 If this article is helpful to you, please click the "helpful" button after you review it. Any comments would be appreciated.