Applies to: DW81KD/DW61LD/DW41JD/S500/S300/FC200
Purpose: The article will introduce how to continuous recording. Please note that this instruction only works for the new series.
Before you start the setting:
Kindly please confirm that if you have installed the HDD inside the box? If not, Kindly please follow the guide here:
https://help.annke.com/hc/en-us/articles/360000252782
Steps:
1. Confirm HDD status.
When confirmed HDD is successfully installed HDD inside the box, you can check the HDD setting.
Please go to Setting-->Record-->Storage" to check the status. If the status shows "R/W", that means the status is normal.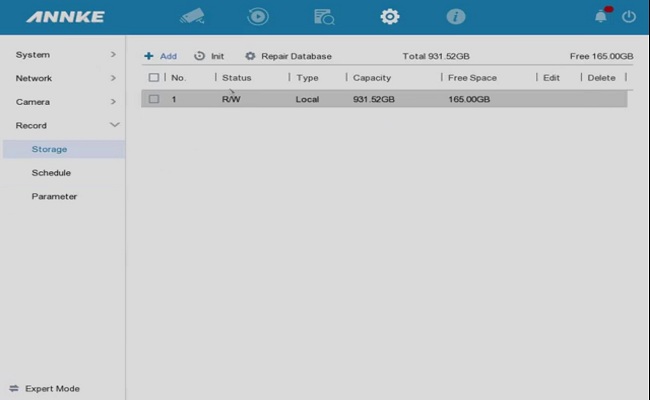 If the HDD status is "Error" or other messages, you can init it to make it work normally: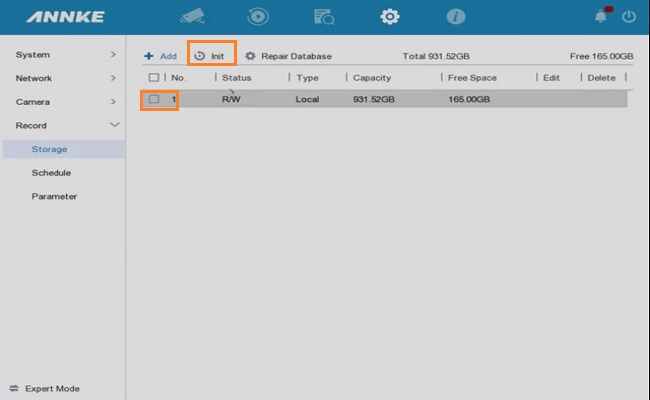 2. Set up Recording.
Please notice that the system default setting continues recording. If nothing changes you can directly leave it as default. Please go to Setting-->Record-->Schedule":
Please directly enable the schedule first, Then click the Continuous, then drag the time in the schedule.
You could also click the "Edit" to select the recording time.
After that, the blue bar will be shown on the record page. That means you have set up the 24 hours recording.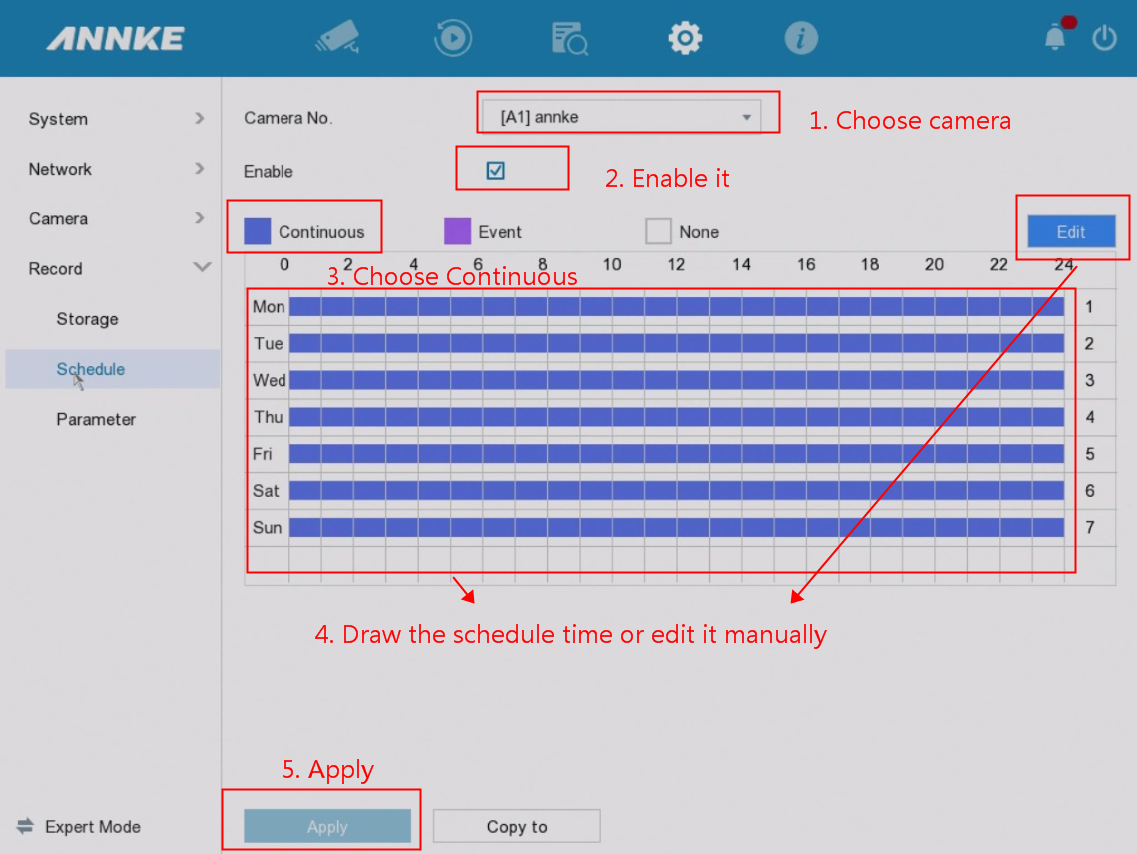 3. When finishing the setting in one channel, You can directly click "Copy" to all channels.
You could also set up the camera one by one.