Applies to: DT41Y/DT61Y/DT81Y/DN41R/DN61R/DN81R/DT41GB/DT81GB/DT61GB/DW41JD/DW81KD/DW61LD/DT81DP/S500/S300/FC200/FC800/E800
Purpose: Playback the recorded video files of a specific channel in the live view mode. A channel switch is supported.

Before you start: You should log in to your device.
Steps:
1. Choose a channel in live view mode.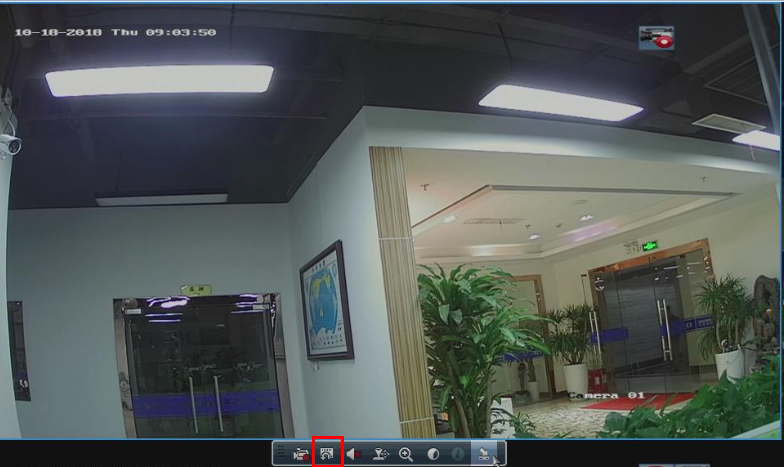 2. Click the

button in the quick setting toolbar.


Note: On the screen of each channel, when you point the mouse to the bottom of the screen, the quick setting toolbar shows.
3. Then the Instant Playback Interface will appear.

Note: In the instant playback mode, only record files recorded during the last five minutes on this channel will be played back.