Applies to: DT41Y/DT61Y/DT81Y/DN41R/DN61R/DN81R/DT41GB/DT81GB/DT61GB/DT41DB/DT81DB/DT61EQ/DT81DP/N48PI/N44PI/N46PI/N44PAM/N88PCH/N441Y/N481Y/S500/S300/FC200/NCK800/H800/H500
Purpose:
Before you start: You have logged in to your app account.
Steps:
1. Tap

and select Manual Adding.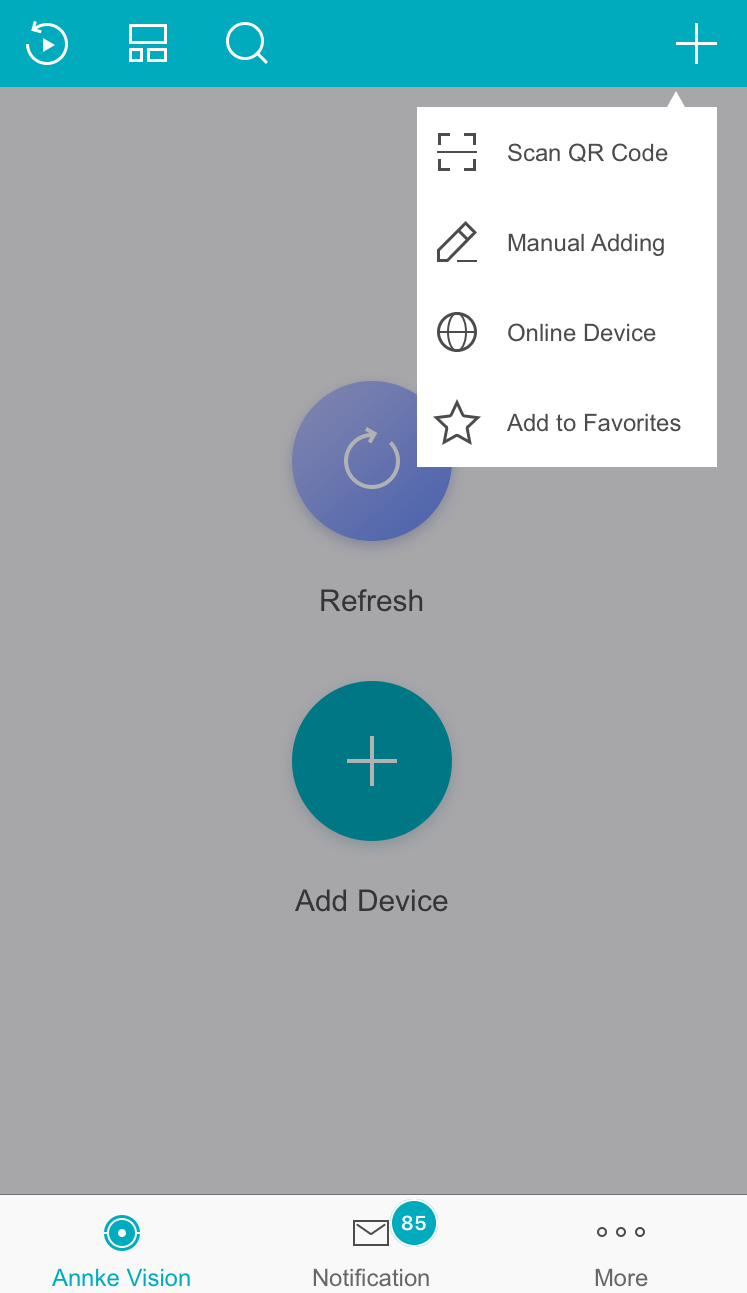 2. Select IP/Domain as the adding type.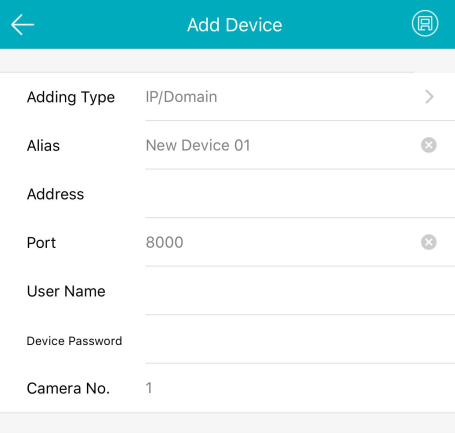 3. Set the device parameters.
Alias: Edit a name for the device as desired.
Address: Enter the device IP address or domain name.
Port: Enter the device port. By default, the port No. is 8000.
User Name: Input the user name of the added device.
Password: Enter the password of the added device.
Camera No.: The number of the camera(s) under the device can be obtained after the device is successfully added.

4. Tap

to store the device parameters.

5. Then the app will start searching the device, the search result will be displayed, you can add your local device.
Notes:
If the device is offline, you should connect the device to a network, go to this link: what to do if P2P status offline?
If the device is not activated, the Activate Device page will be popped up (exclude the access control device). You should activate the device.
Normally, the QR code is on the label, which is on the back cover of the device.