Applies to: N48PI/N44PI/N46PI/N44PAM/N48PAW/N46PCK/N88PCH
Usually, the Annke POE system kit include the NVR and POE cameras that can Plug-and-Play with direct connection via ethernet cable.
But some customers may need to use a POE switch between NVR and cameras.

In this case, Please follow the below steps to set up:
1. Connect the NVR, cameras and the POE swich as below picture: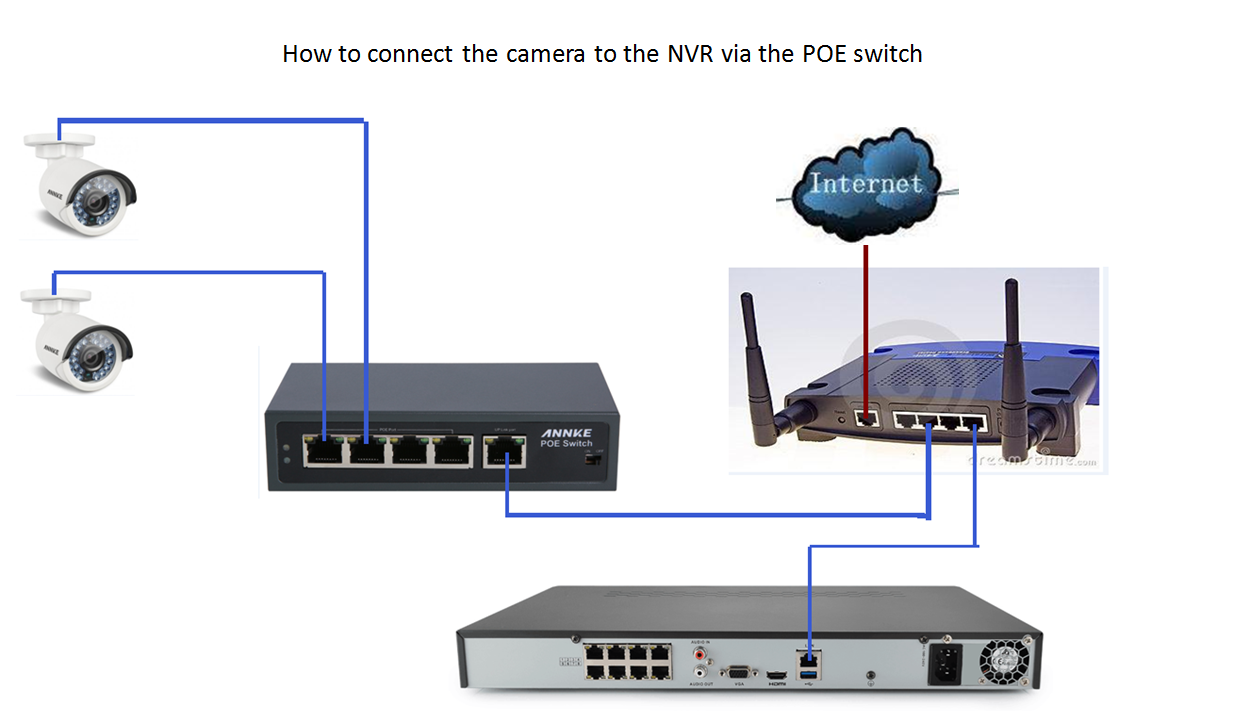 2. Log into the NVR, go to Menu - Camera - Camera Management - IP camera to refresh the IP list to find the cameras. Click the + icon to add the IP camera to the list.



Note: If you find you cannot add the IP camera to the list and notice you " No more IP camera allowed",



please mark down the IP address of this camera, choose the channel which has no camera connected, click the edit icon to change its information to add the camera.


Adding method: Manual
IP camera address: the camera's IP address detected and showed on the nvr.
Protocol: ONVIF
User name: admin
Admin password: the password of the IP camera
Other box just keeps the same as the default, click OK to save the settings.
After that, you can see the IP camera's image display on the screen.