Applies to: I81HB
Purpose: This article will explain how to use the Preset, Patrol, and Pattern functions of the PTZ camera correctly. Note that not all PTZ cameras have these features.
Here are the steps:
1. Preset
A preset is a predefined image position. For the defined preset, you can click the calling button to quickly view the desired image position.
1) Access the Web interface of ANNKE PoE Cameras via Browser
https://help.annke.com/hc/en-us/articles/900003867006
2) Go to Live View->PTZ interface, select the preset which you want to set, left-click
on Set.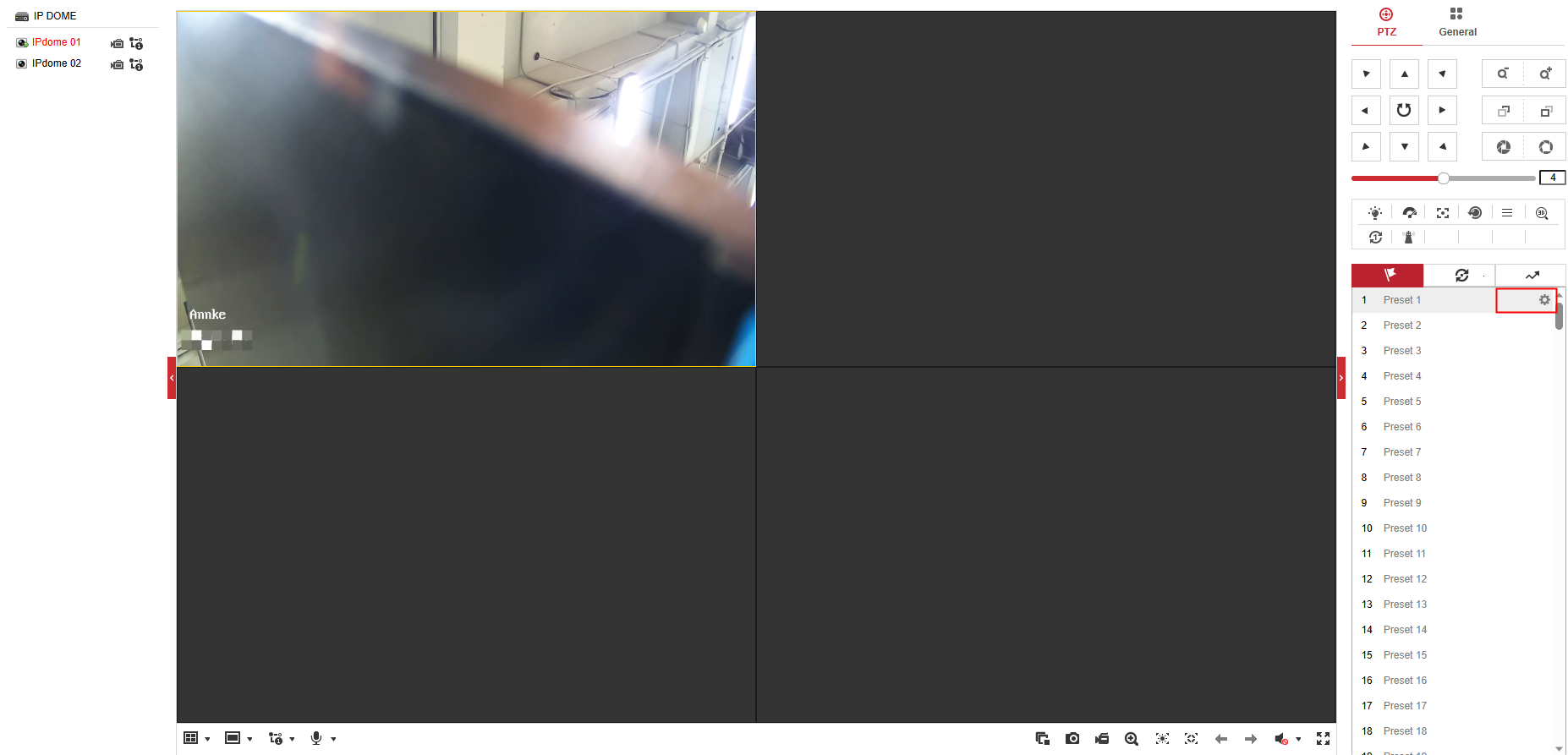 3) Click Call to let the PTZ camera go to the position corresponding to the preset you
selected. You can let the camera be in multiple different positions and then select multiple Presets.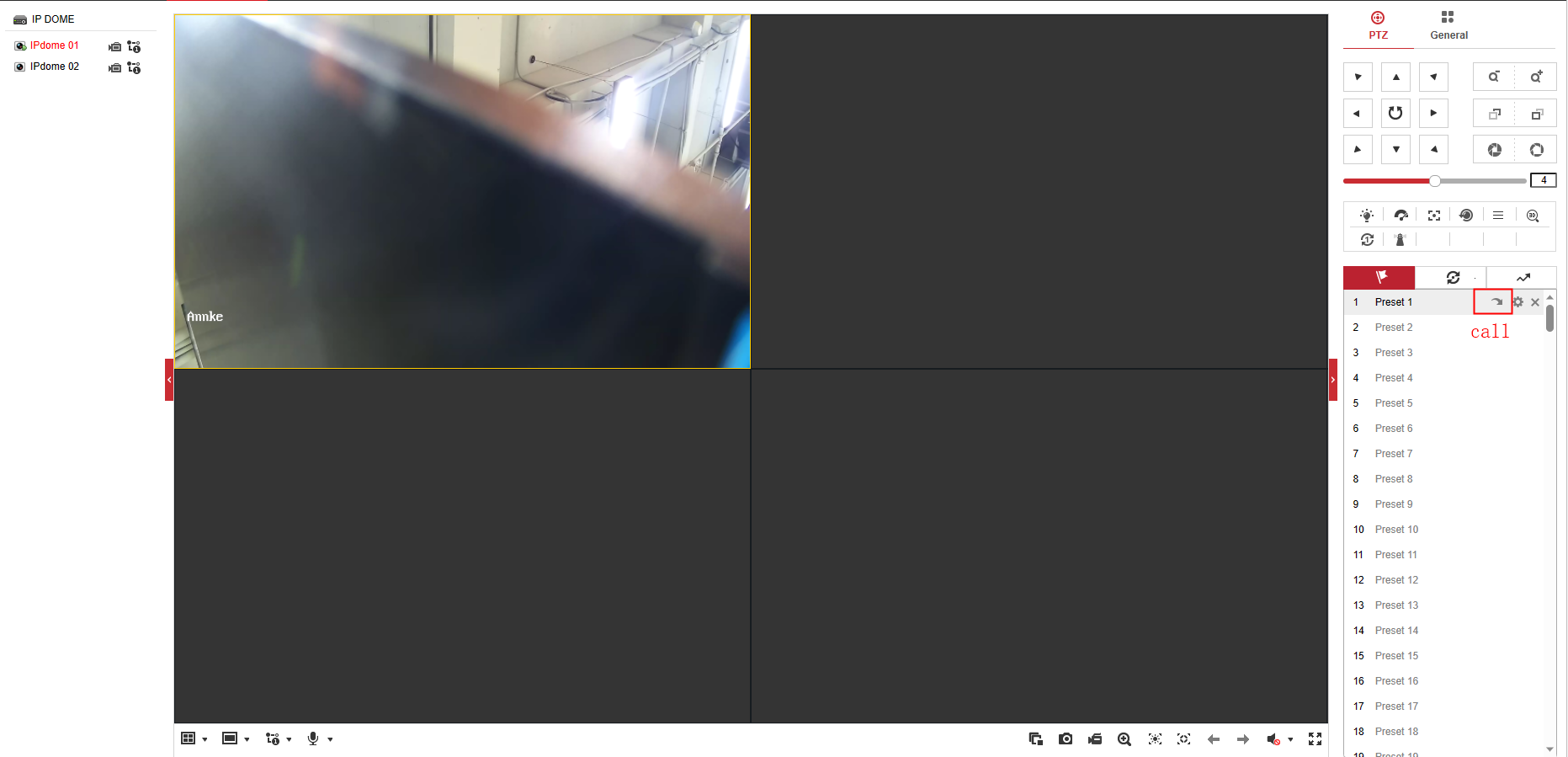 2. Patrol
Patrols are a series of preset functions for memory. It can be configured and called.
1) Set up multiple Presets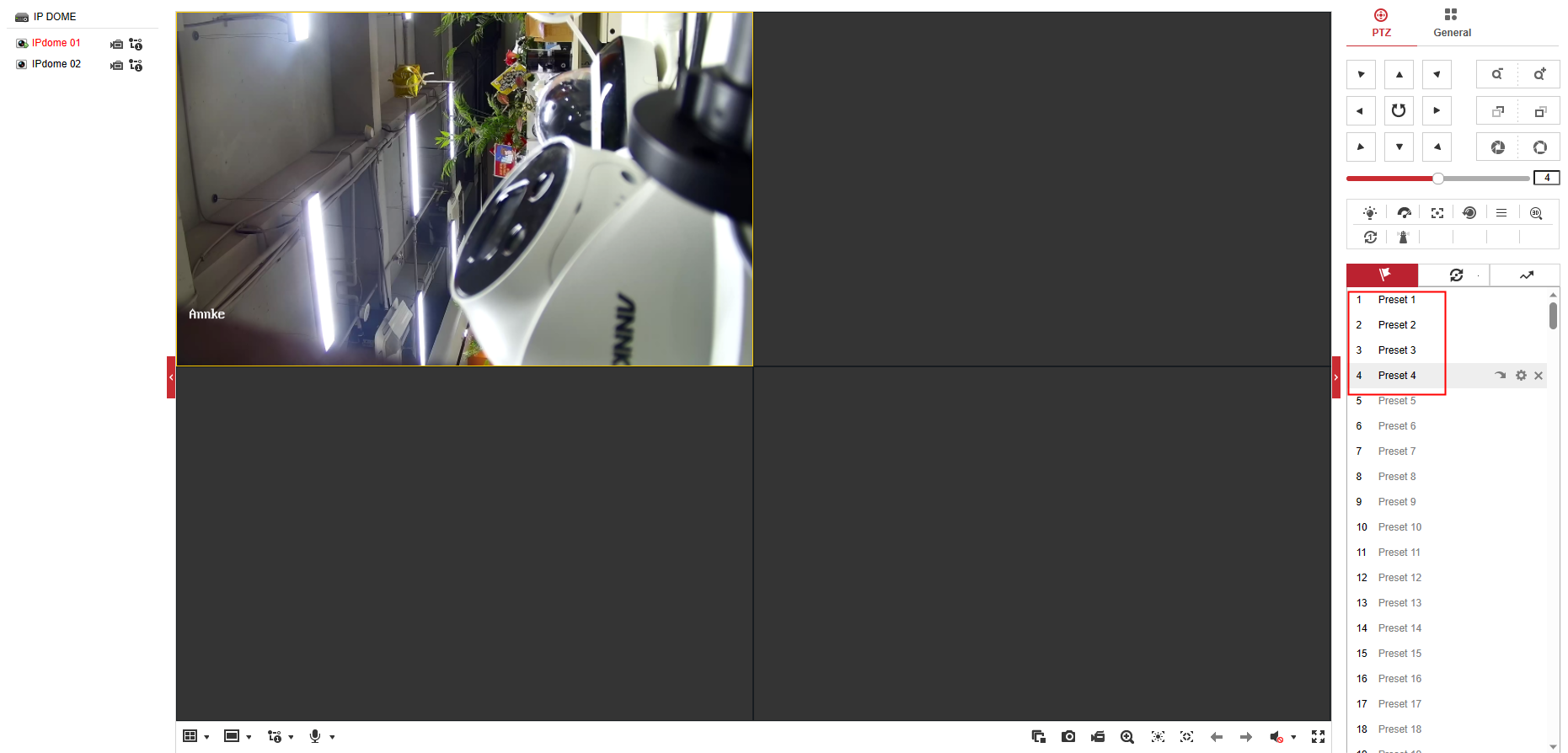 2) Select the Patrol path, left-click on the set, then select + to add presets called, you can also adjust the position of the Presets by clicking the up and down buttons. Configure the Speed and Time and click OK to save the setting.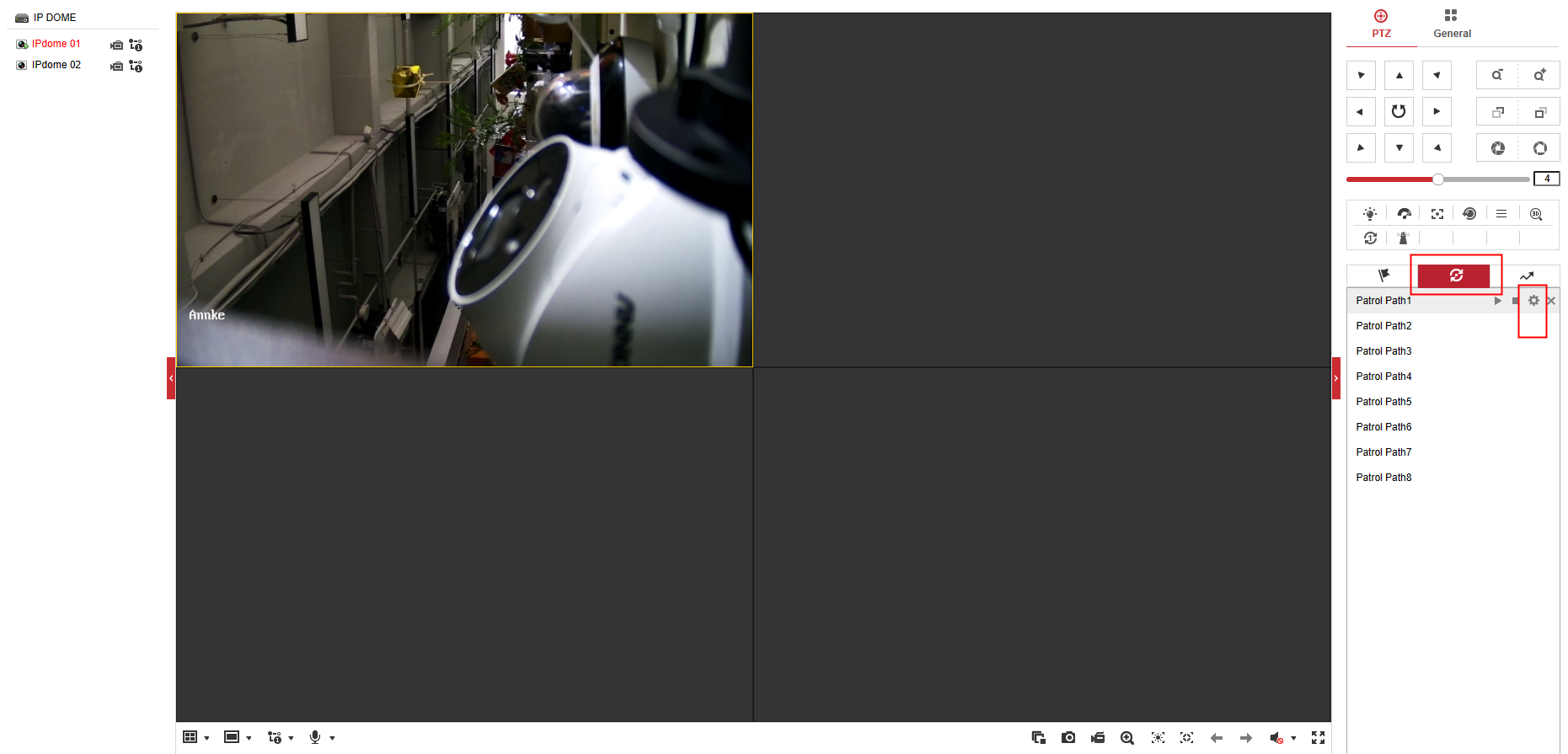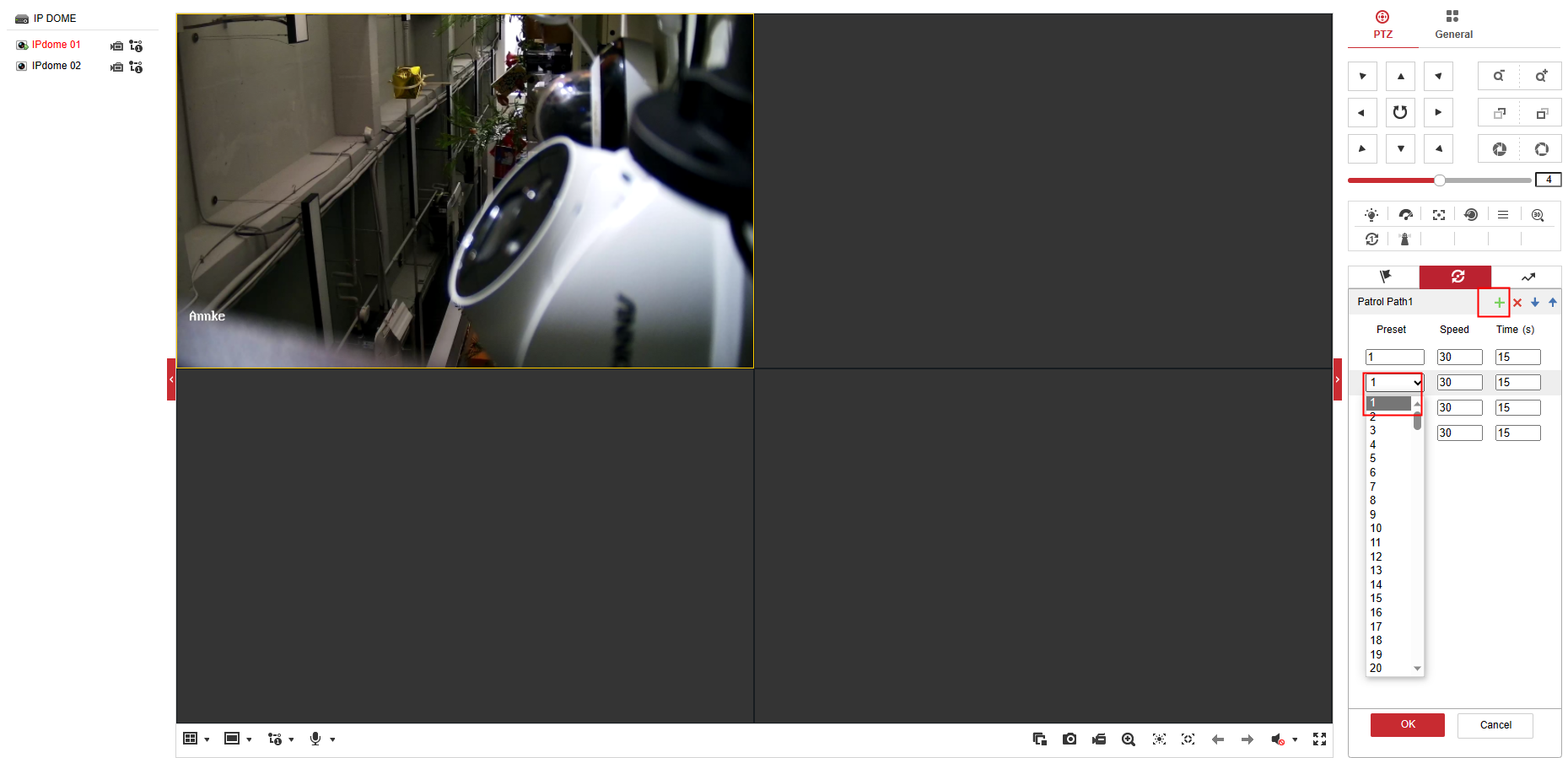 3) Then, you can click Start to let the camera complete all Preset camera positions.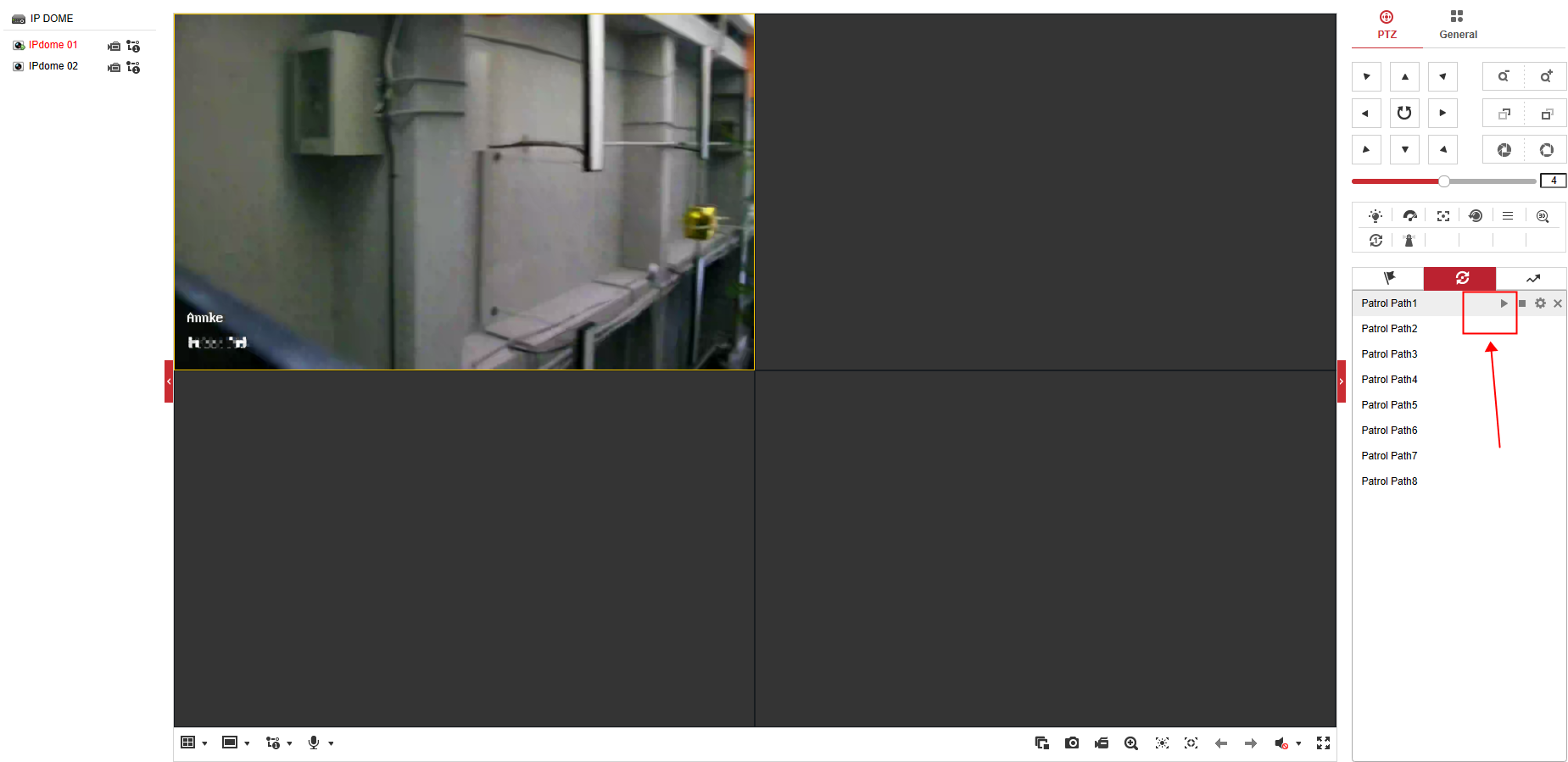 3. Pattern
A pattern is a sequence of pan, tilt, zoom, and preset functions for memory.
You can use the PTZ control panel to let the camera perform functions such as up and down, left and right, zoom in and zoom out, and the camera will record these actions and then use them to call work.
1)Left-click on Starting recording, then use the PTZ menu to control the camera movement and zoom. After that, left-click on Stop Recording to interrupt the recording.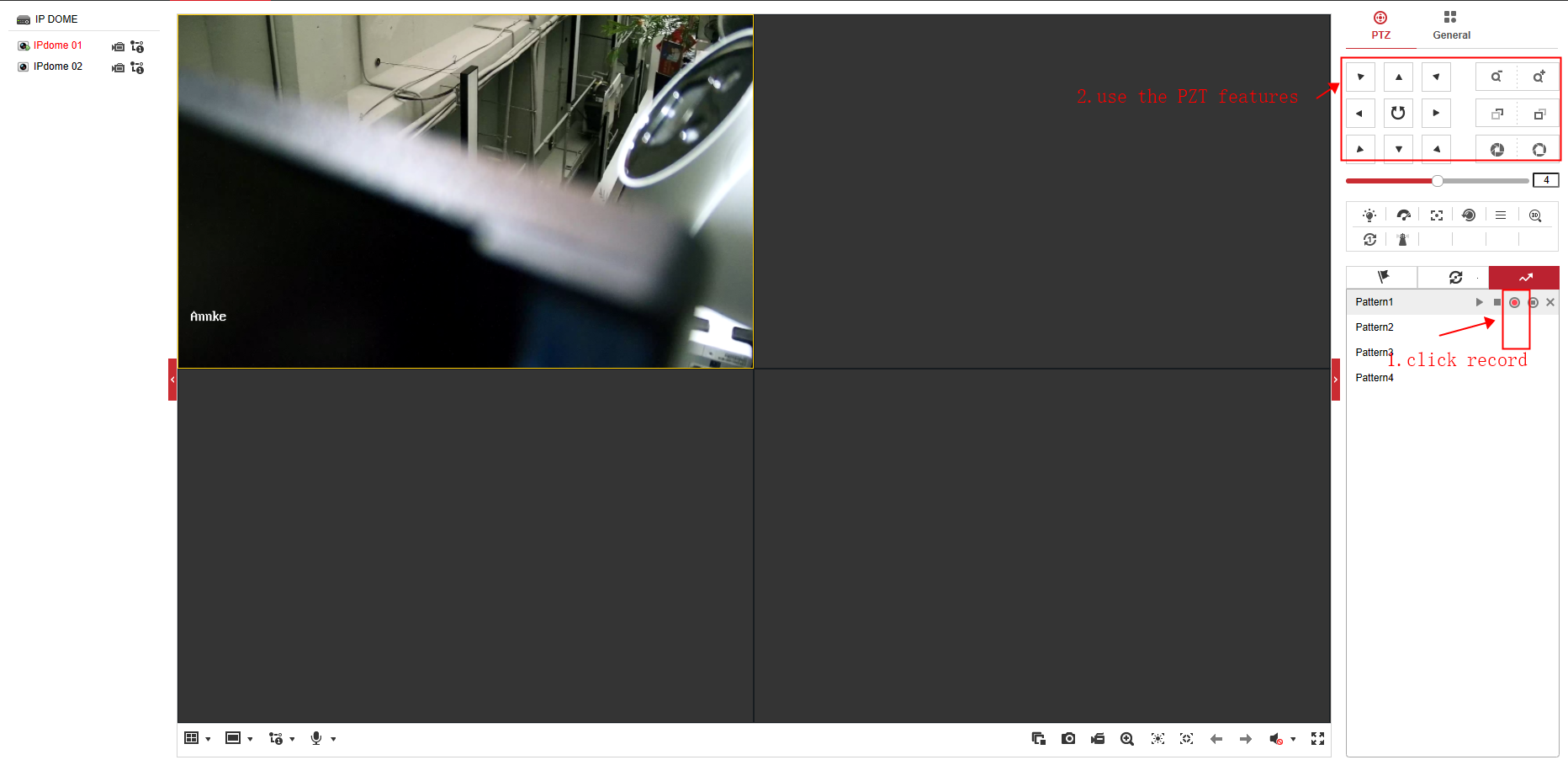 2)As you click play, the camera will start showing the movements just recorded.